Sep 2019
West Hill Auditorium
Project type : COMPETITION
The auditorium is designed for the Poor home society in West Hill. They run old age homes and the brief was to design an auditorium to generate income for running the organisation.
The design approach was to bind other built structures in the plot with an organic screen wall in order to acheive a similar aesthetic and to create spatial hierarchy in the master plan.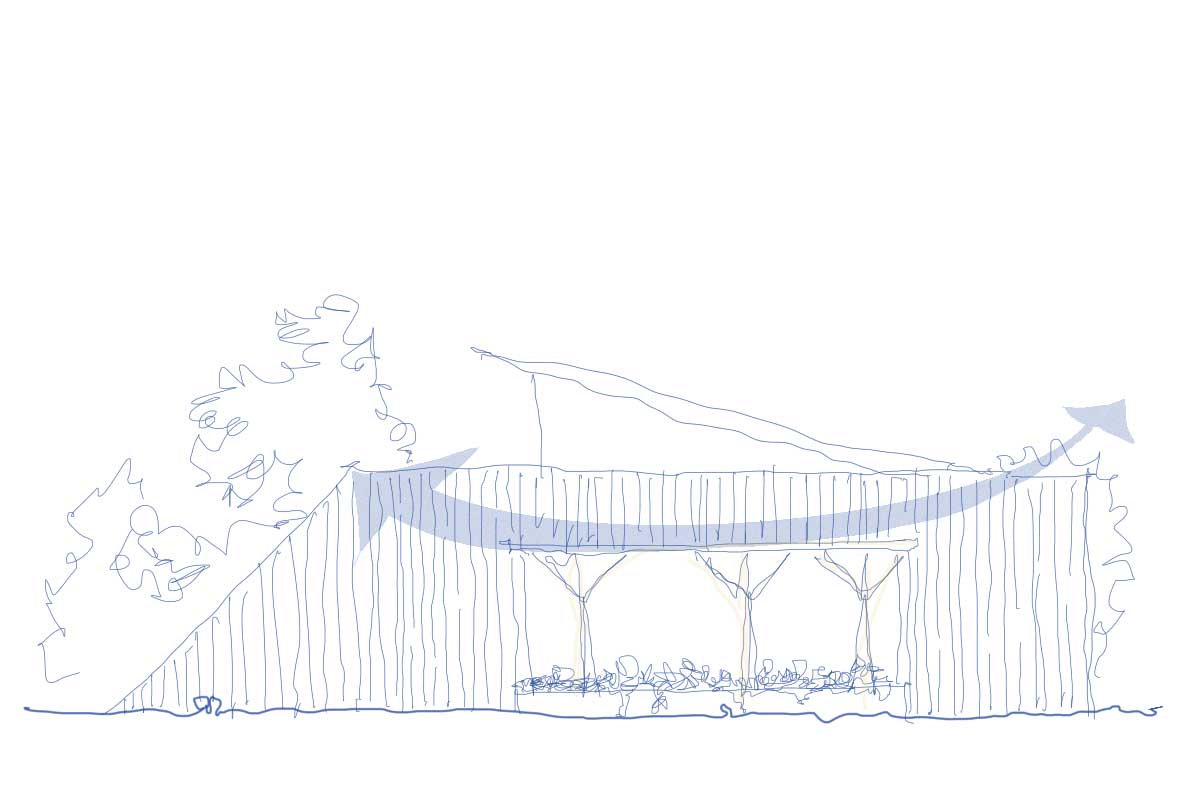 The core building is a steel structure which has 500 seats. The single side sloping roof lets in North light in interior spaces.