Dec 2021
Paroppadi residence
'Often a building is only a roof, columns, and floors-the roof dominant, shielding, giving contentment of shelter.' - Geoffrey Bawa.
The Paroppadi (Paroppady) house is evolved drawing inspiration from this thought.The form of roof characterised by an inversion of a standard roof form, with two roof surfaces sloping down from opposing edges to a valley near the middle of the roof, which captures maximum rain water for harvesting.
Total built area: 2388 sq.ft
Site area: 12.87 cents
Type of structure: Load bearing structure
Roof type: Inverted sloping roof
Basic Finishes:

Exposed brick finish
Leather finish Kota stone flooring
Off white Oxide walls
Exposed R.C.C ceilings / Steel truss roof with maglore tiles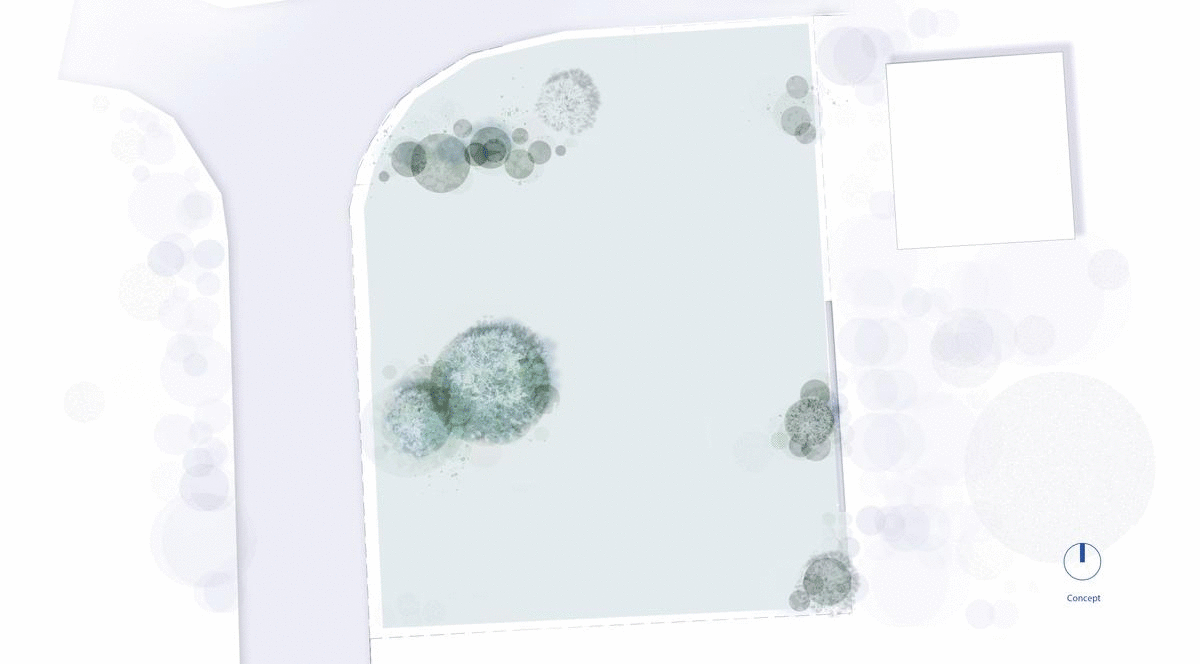 Design process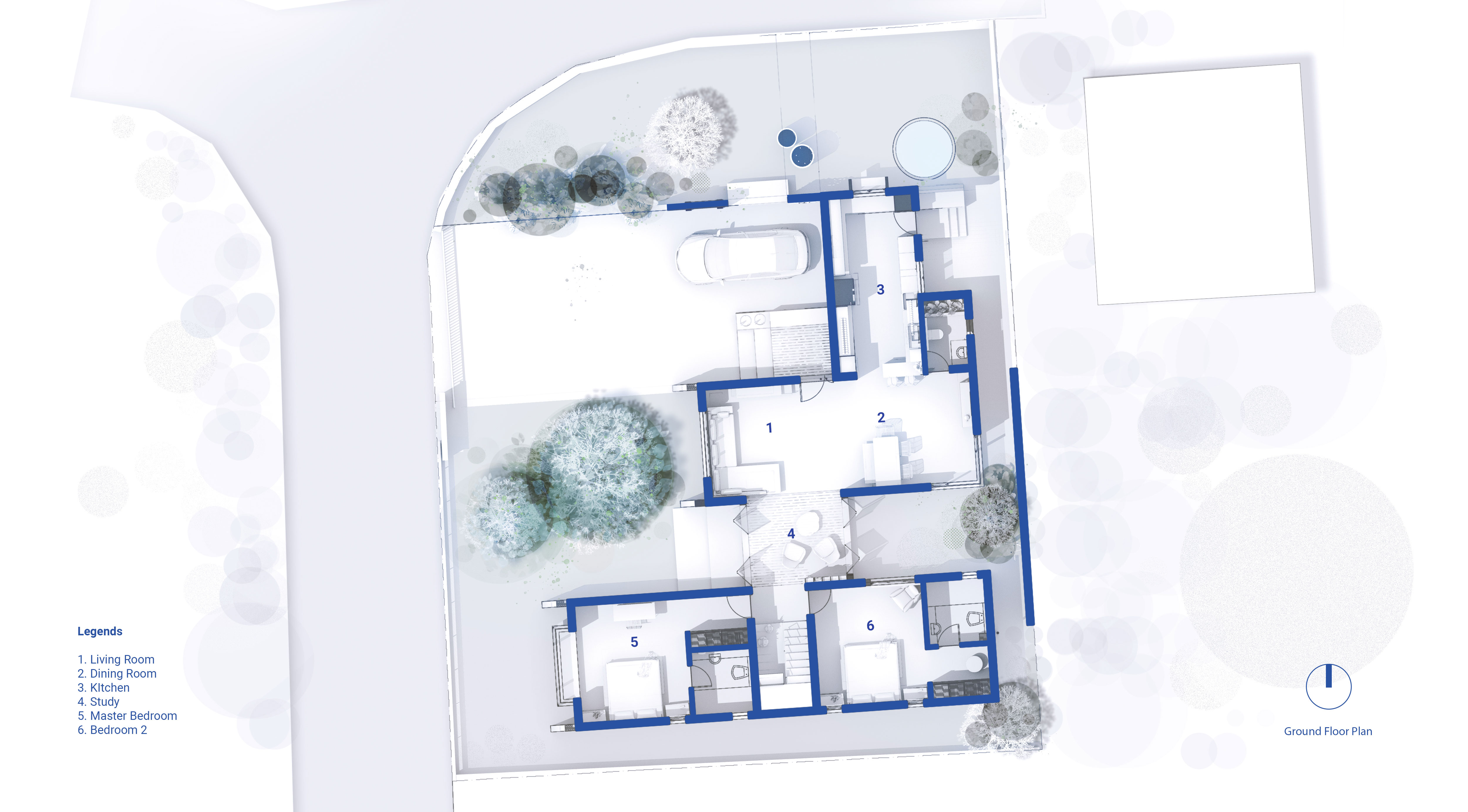 Ground floor plan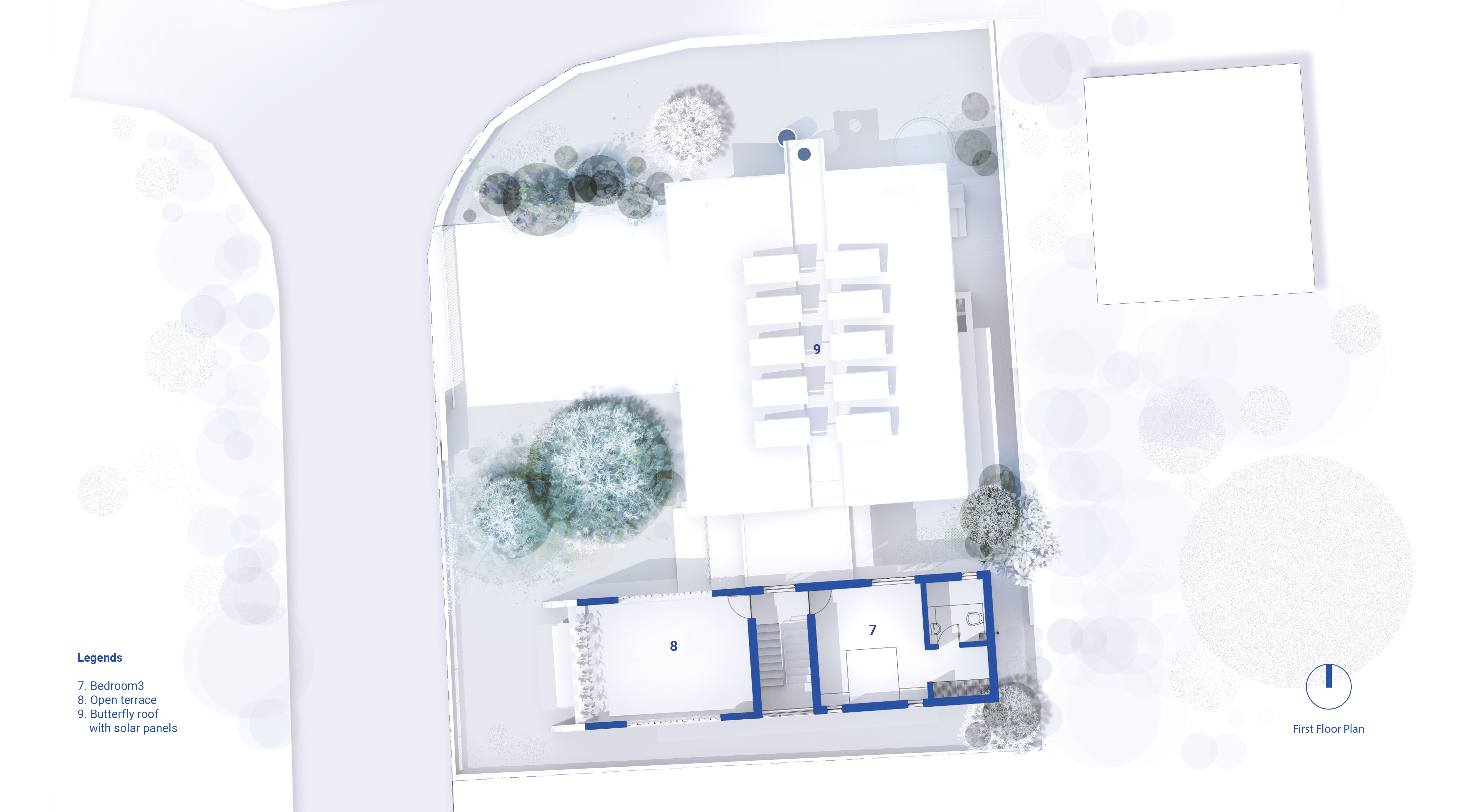 First floor plan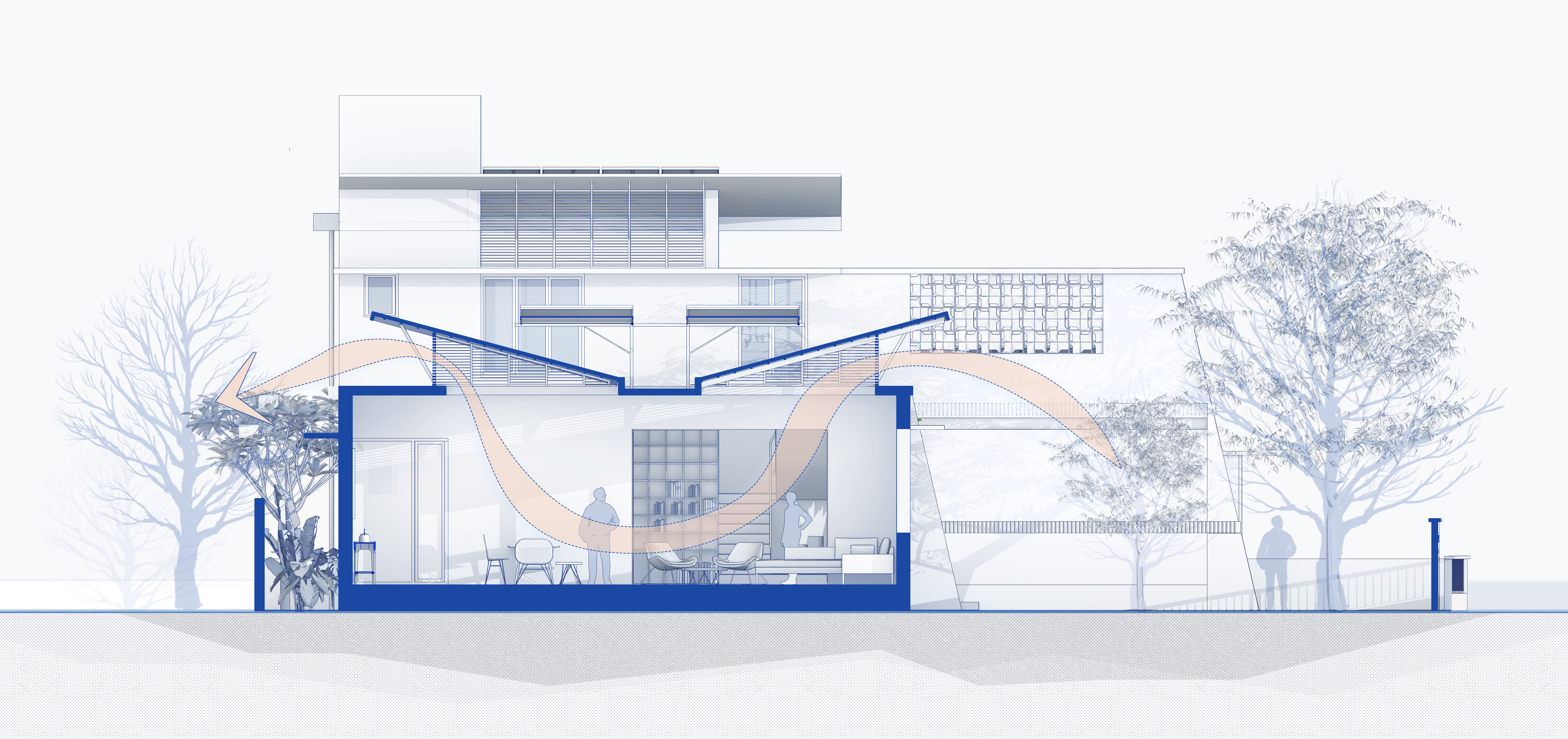 Section across living dining space.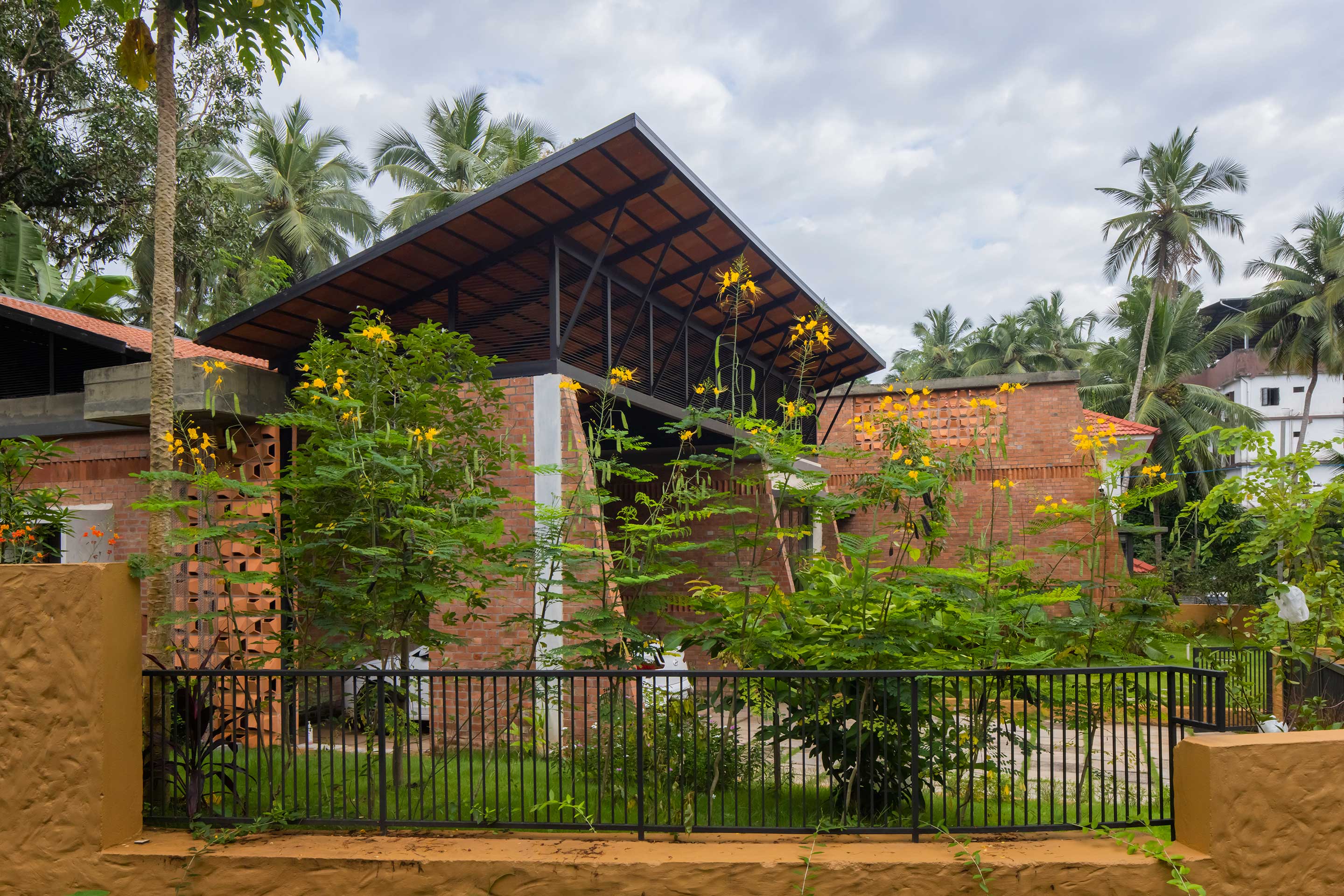 Exterior shot.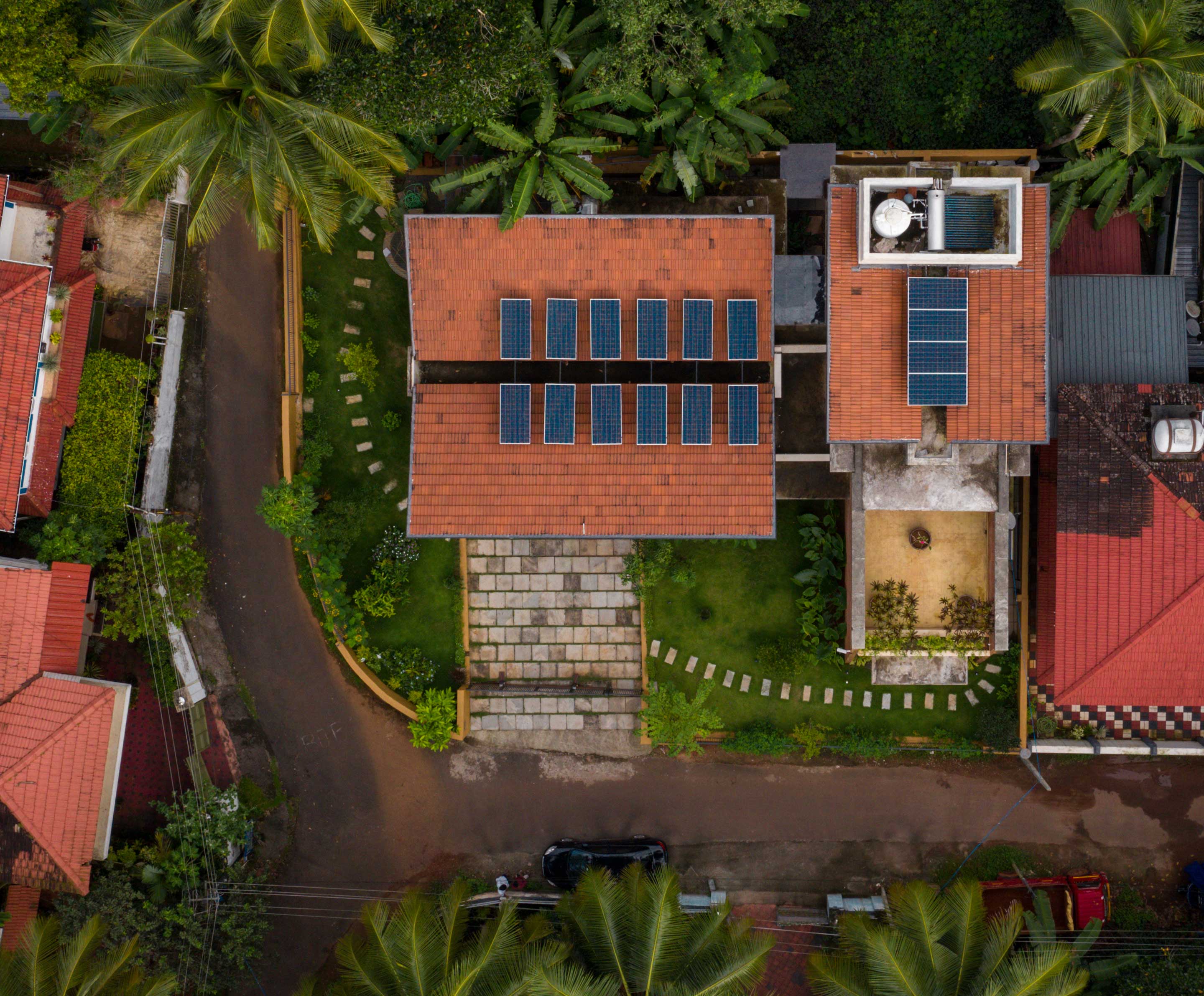 Rain water from the butterfly roof is harvested to 2 underground harvesting pit with 20,000 litres capacity, excess water is then recharged to the well next to the kitchen.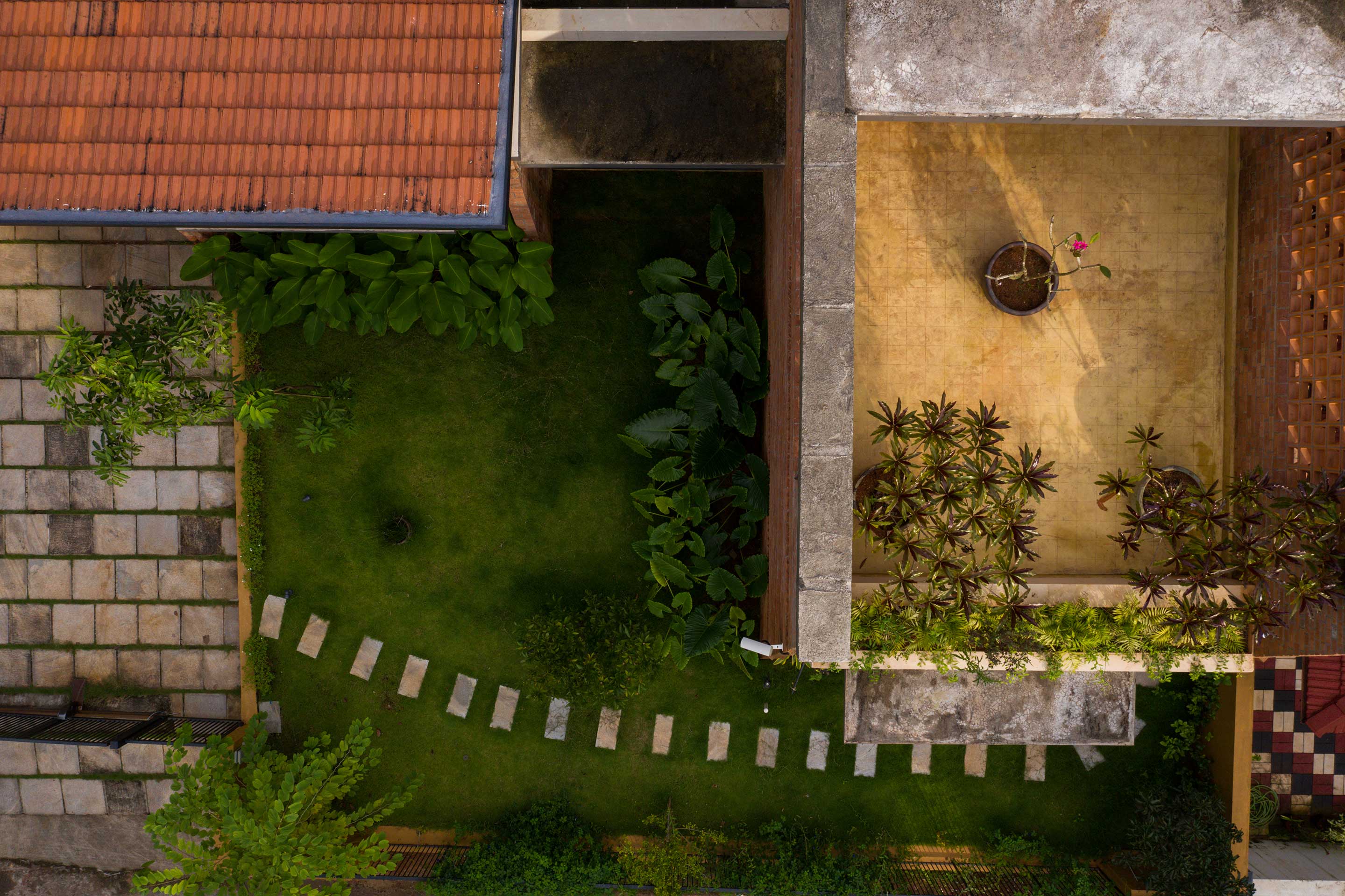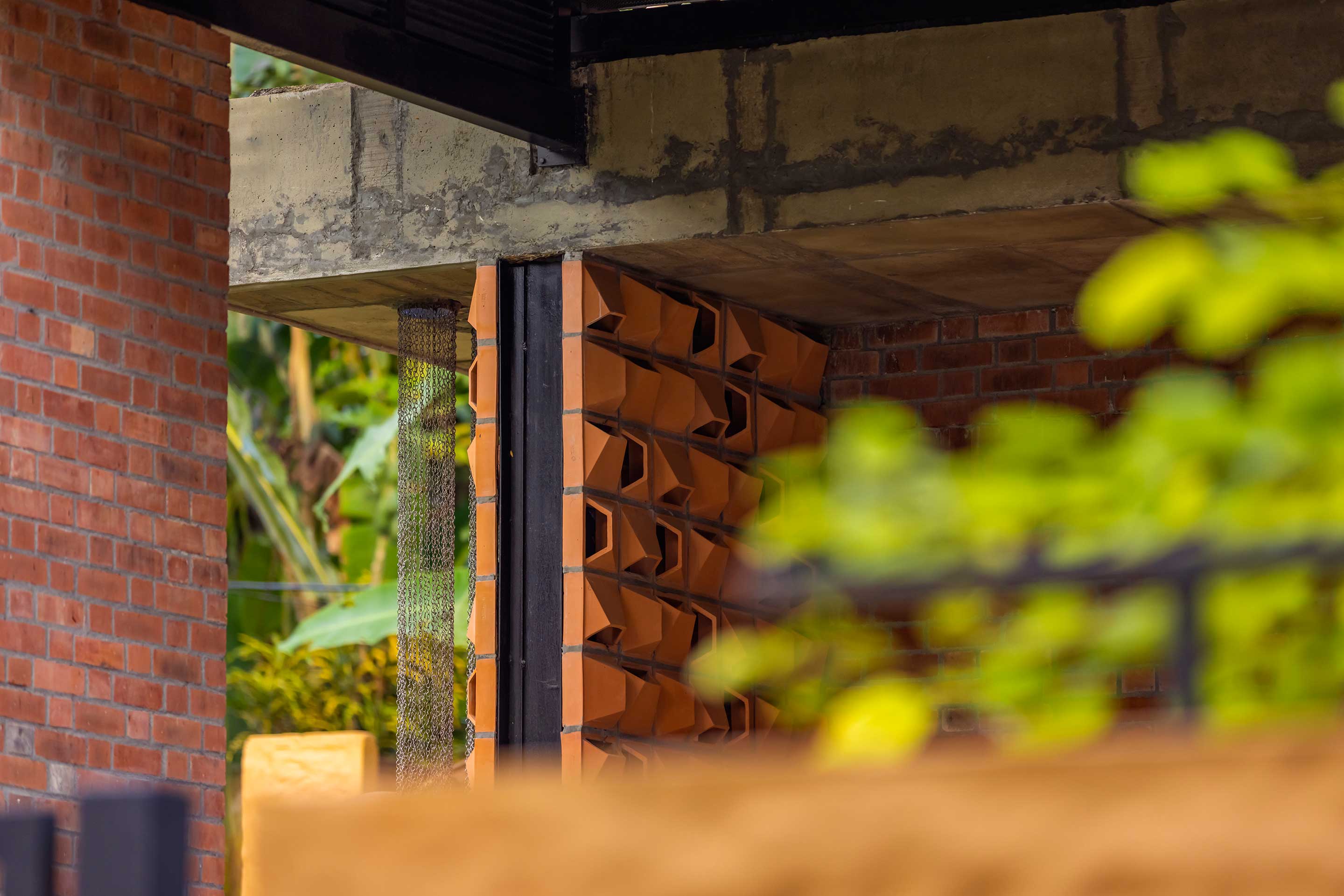 The careful material palette and minimal footprint of the house brings in more green to the built enviorment.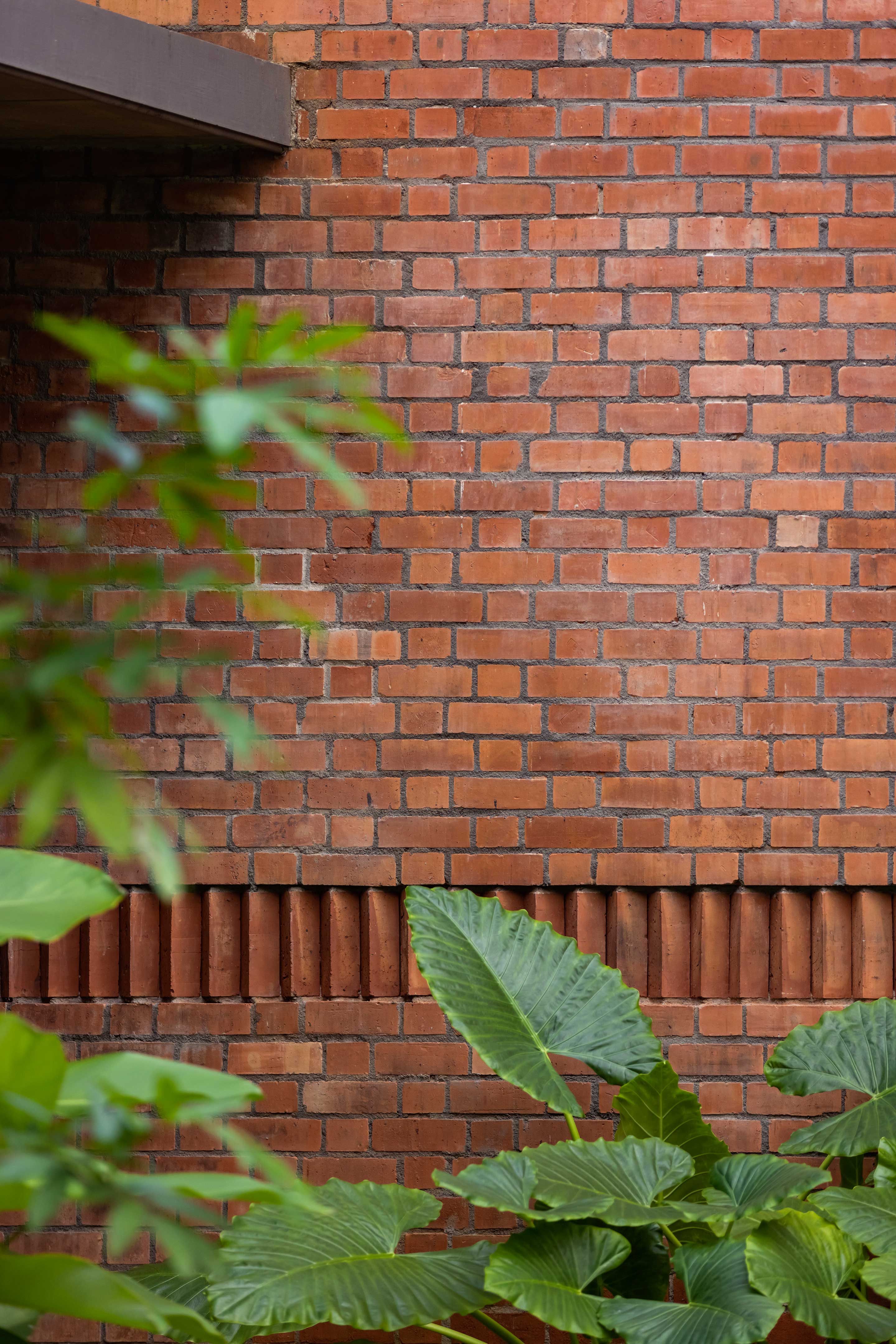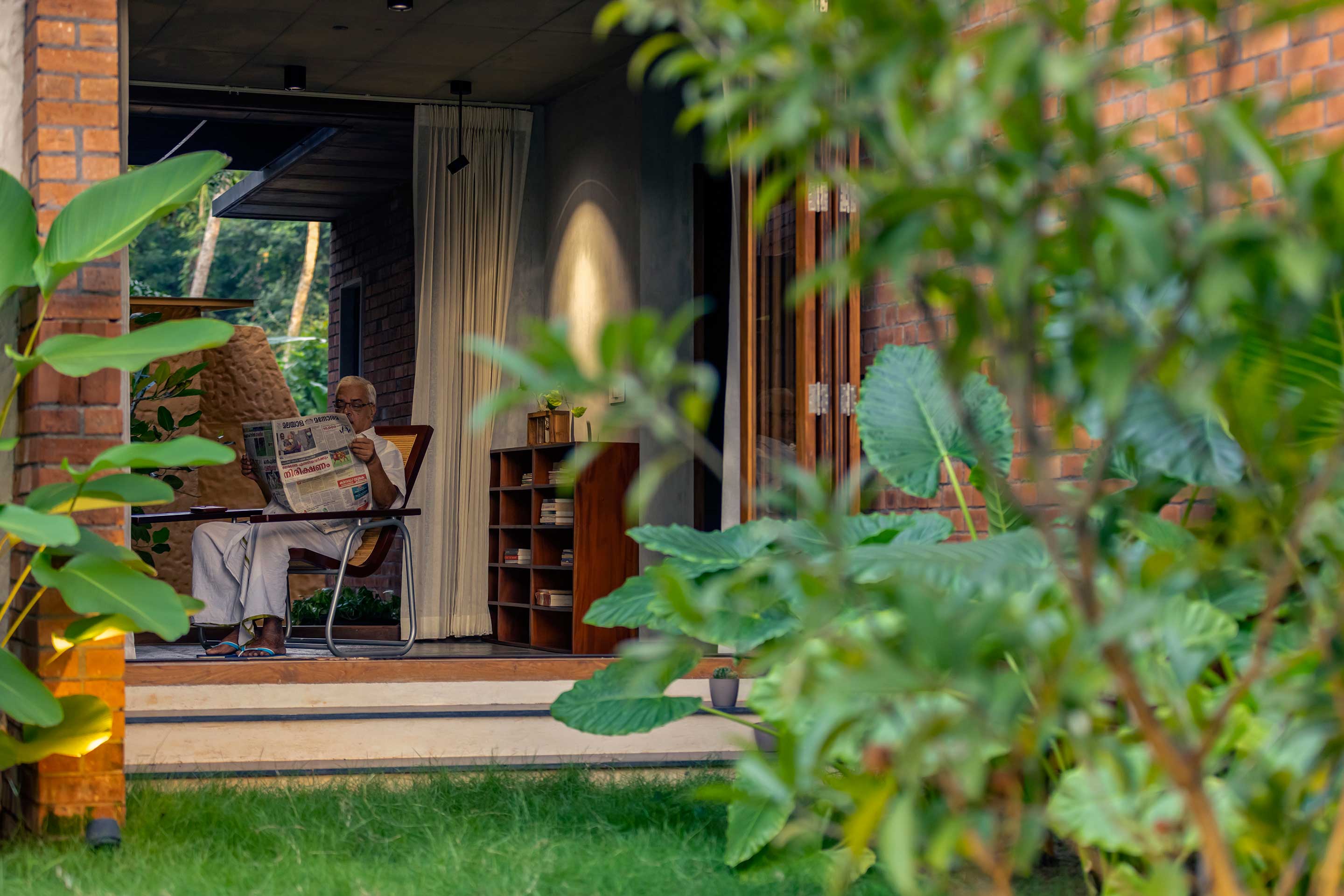 Charukasera in the study space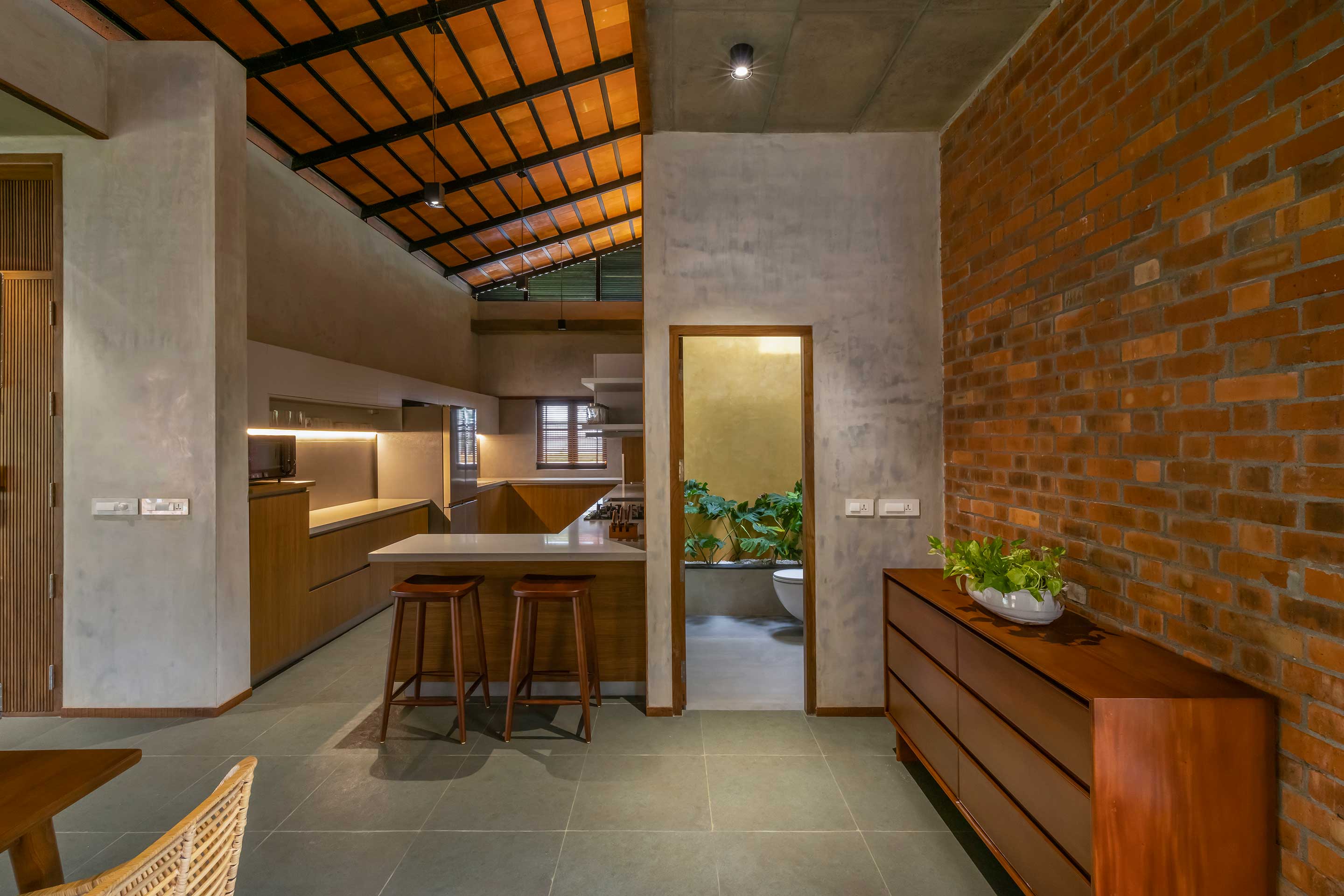 Naturally lit planter pocket in powder space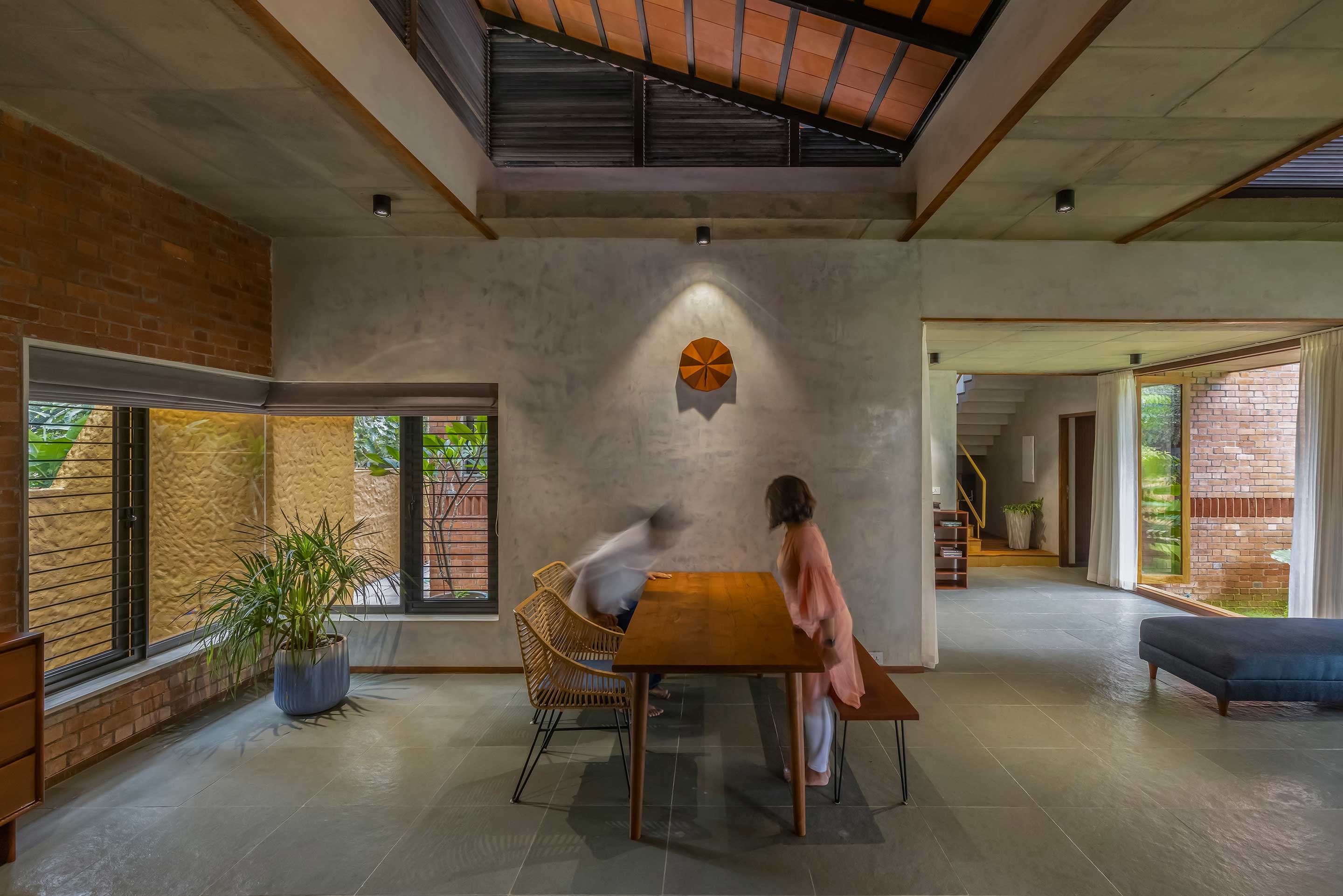 Visual porosity of the space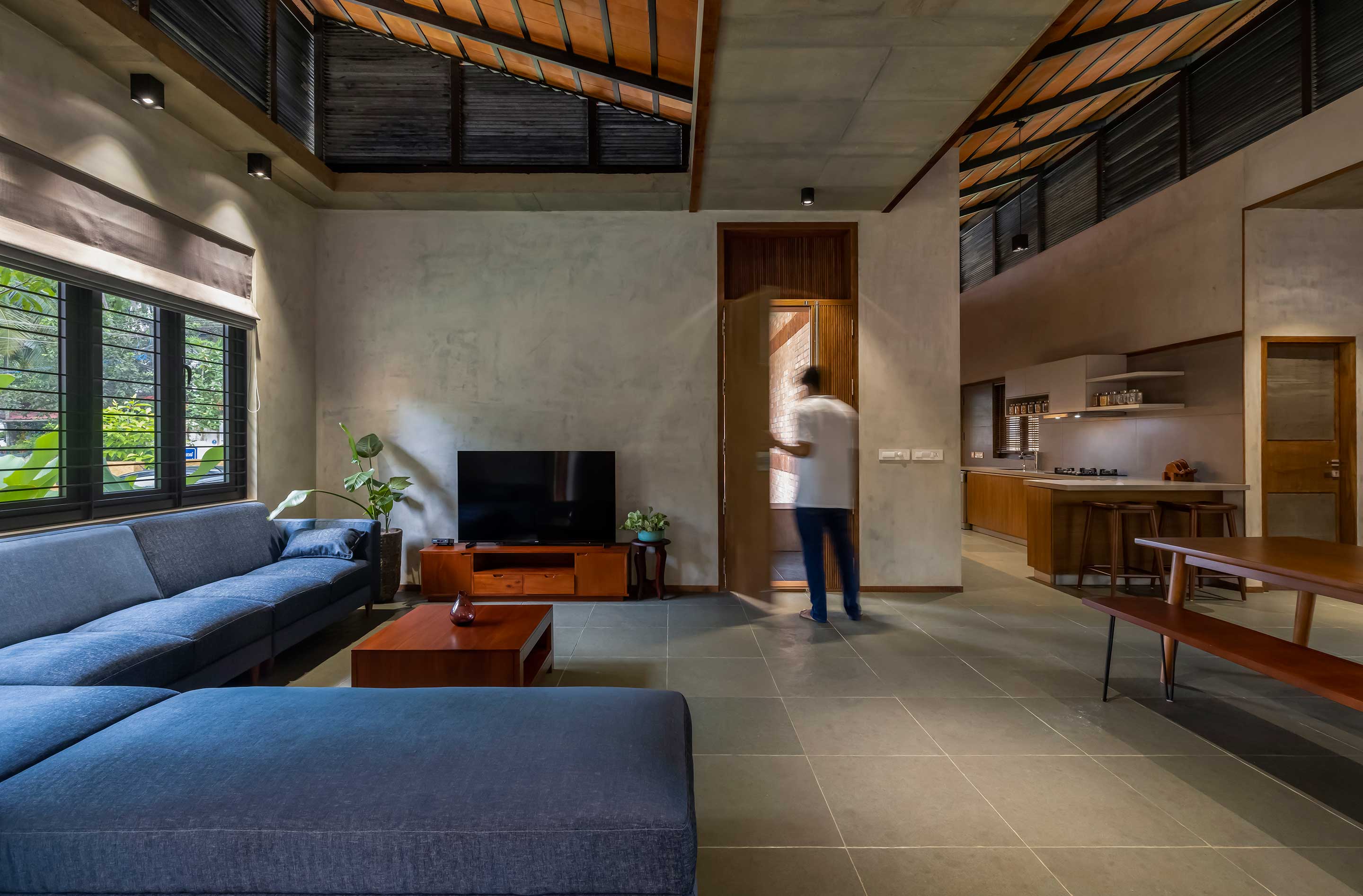 Clerestory louvers channels warm air to flow out of the building which encourages cool, outside air to be drawn in.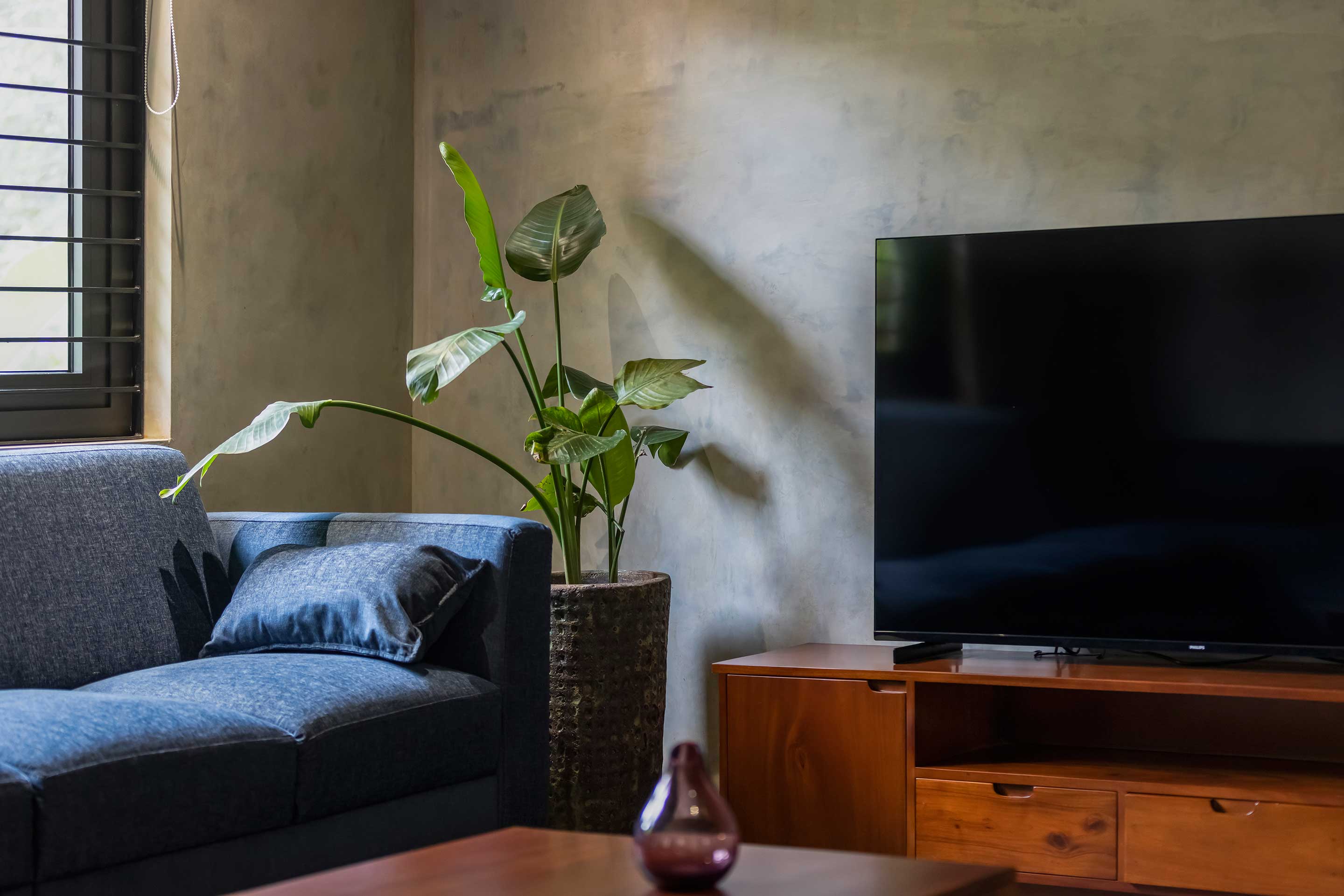 From the initial stages itself all the interior elements of the house from cots to wardrobes were visualized as loose furnitures, reducing unnecessary labors at site thus giving a very minimal appeal to the house and reducing unnecessary interior elements.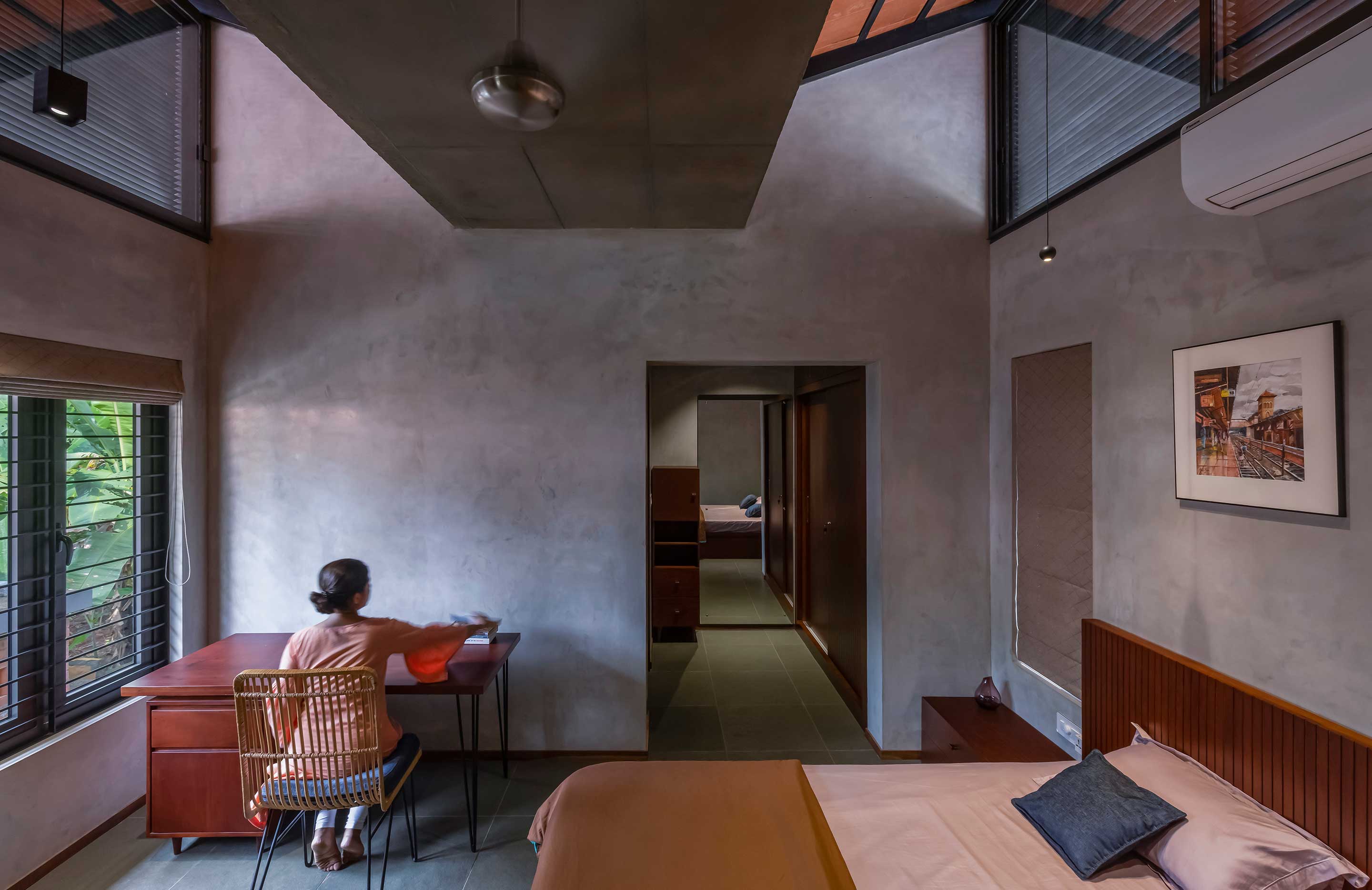 View of bedroom 3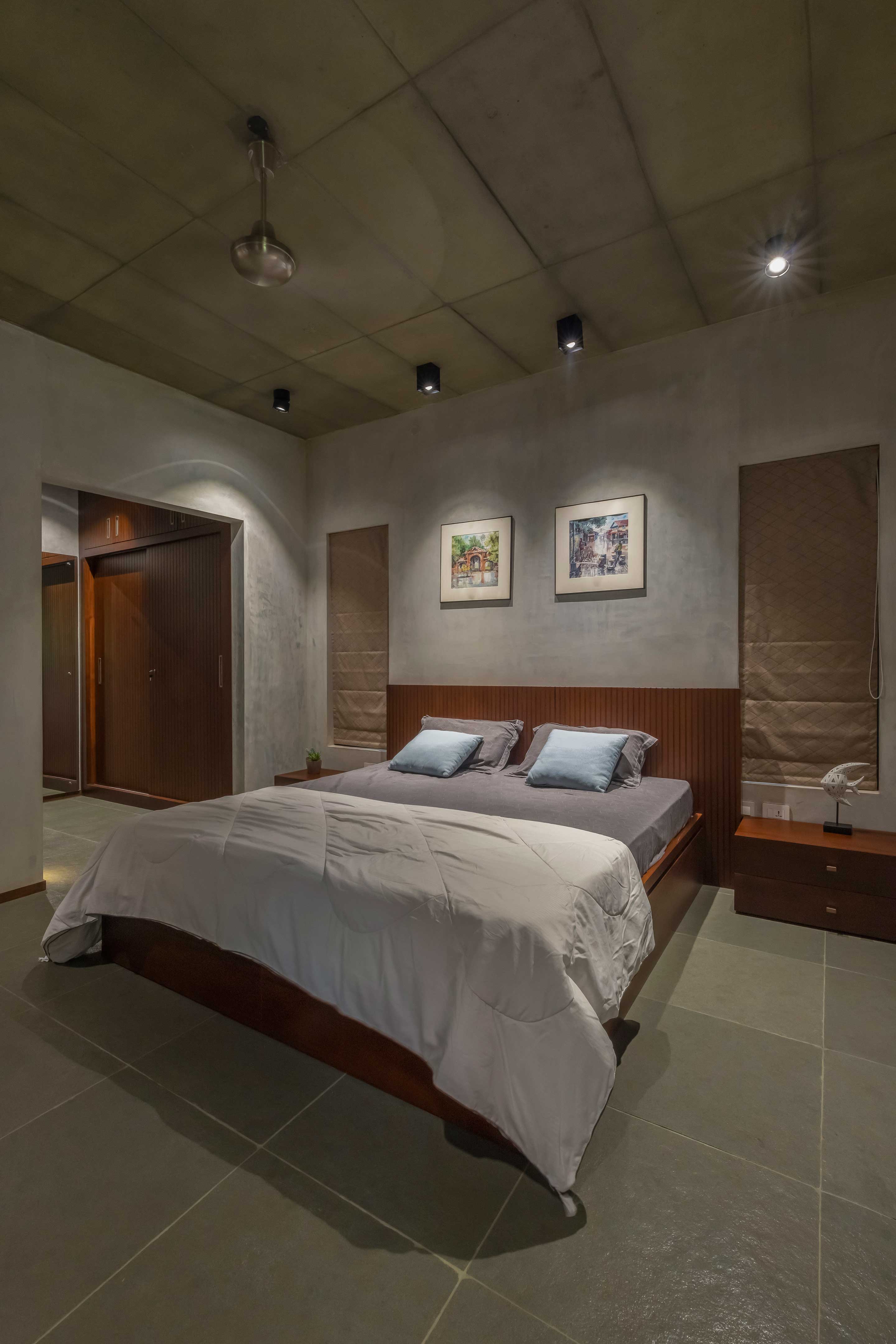 View of bedroom 2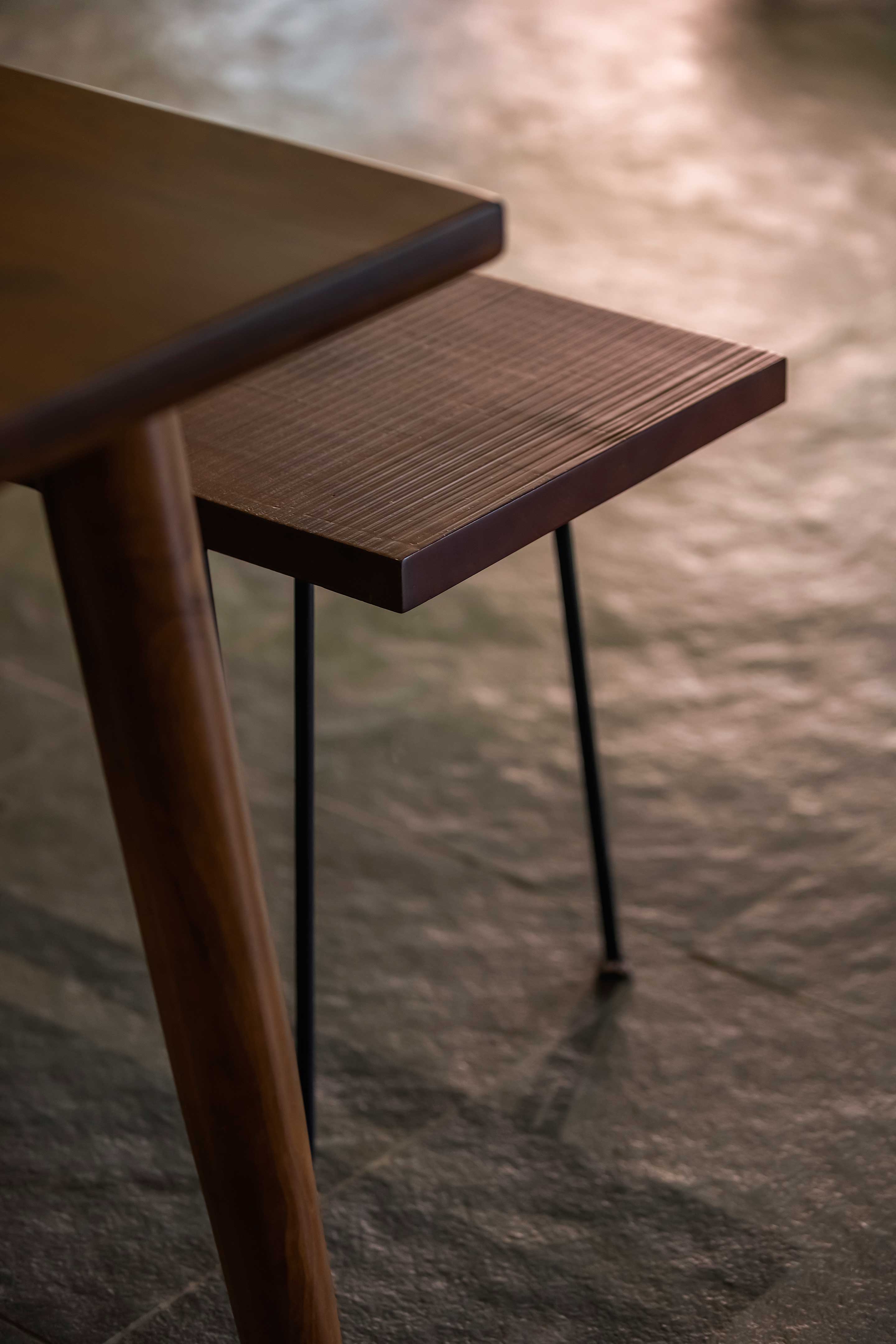 Textures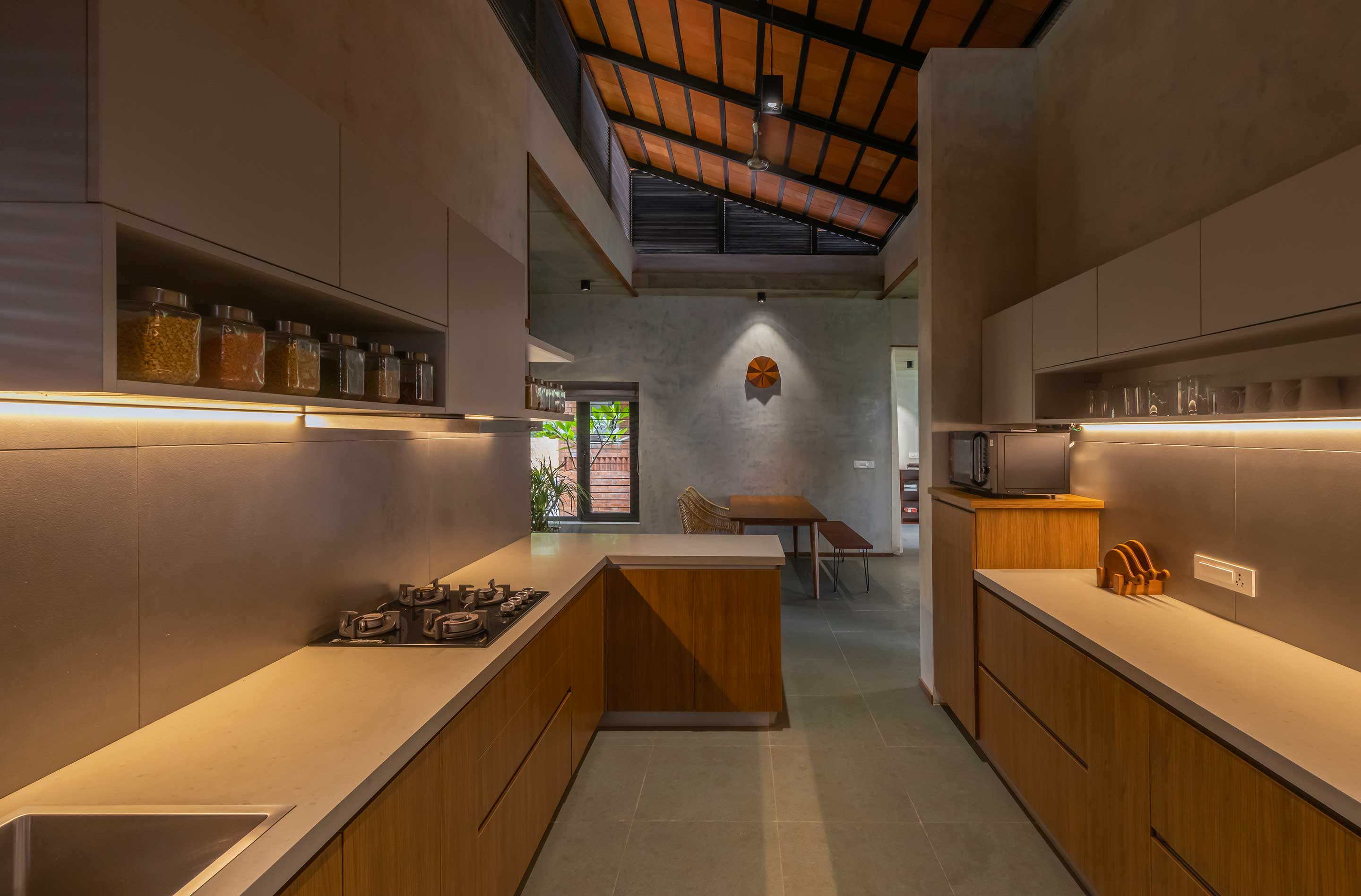 View of kitchen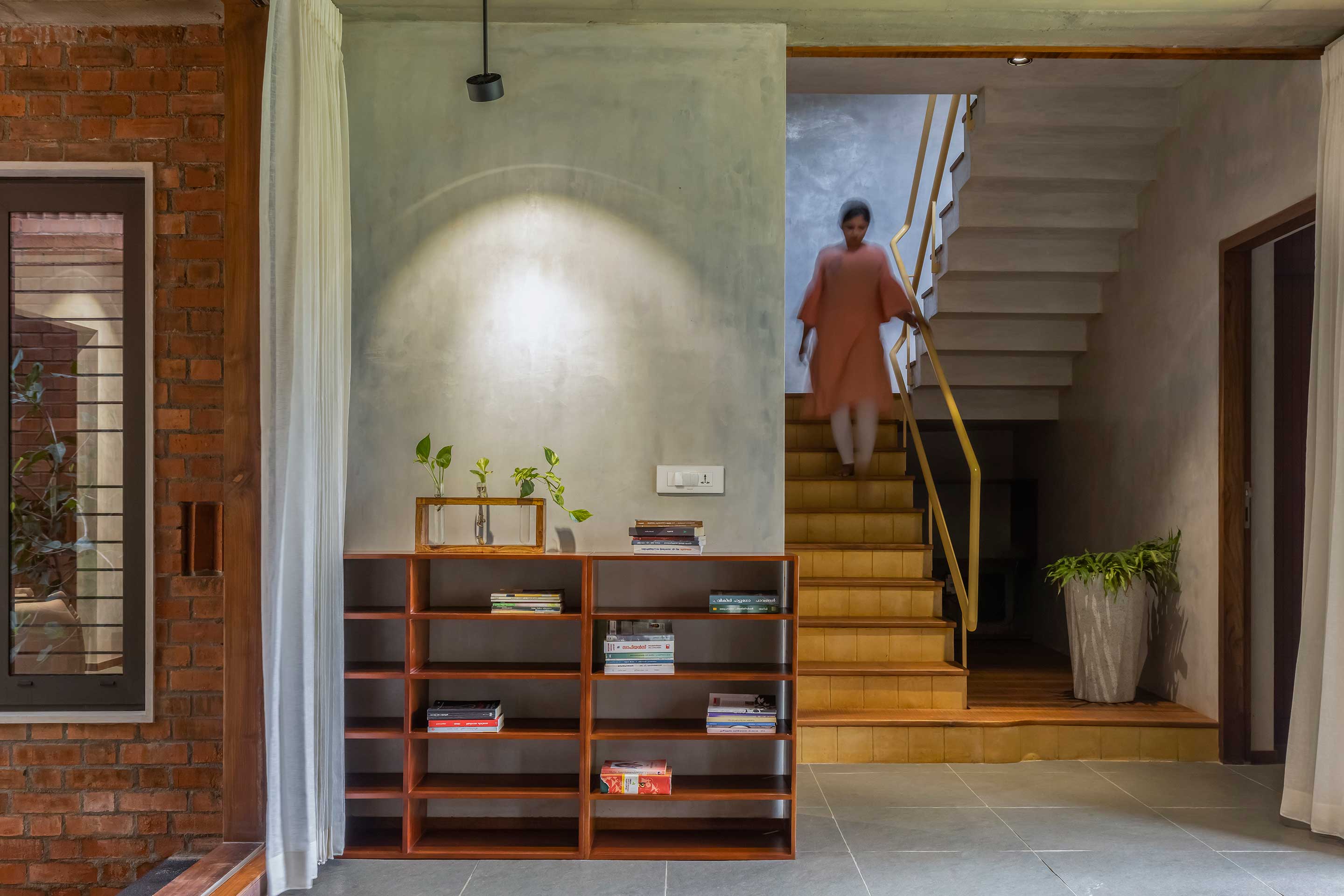 Single loop handrail detail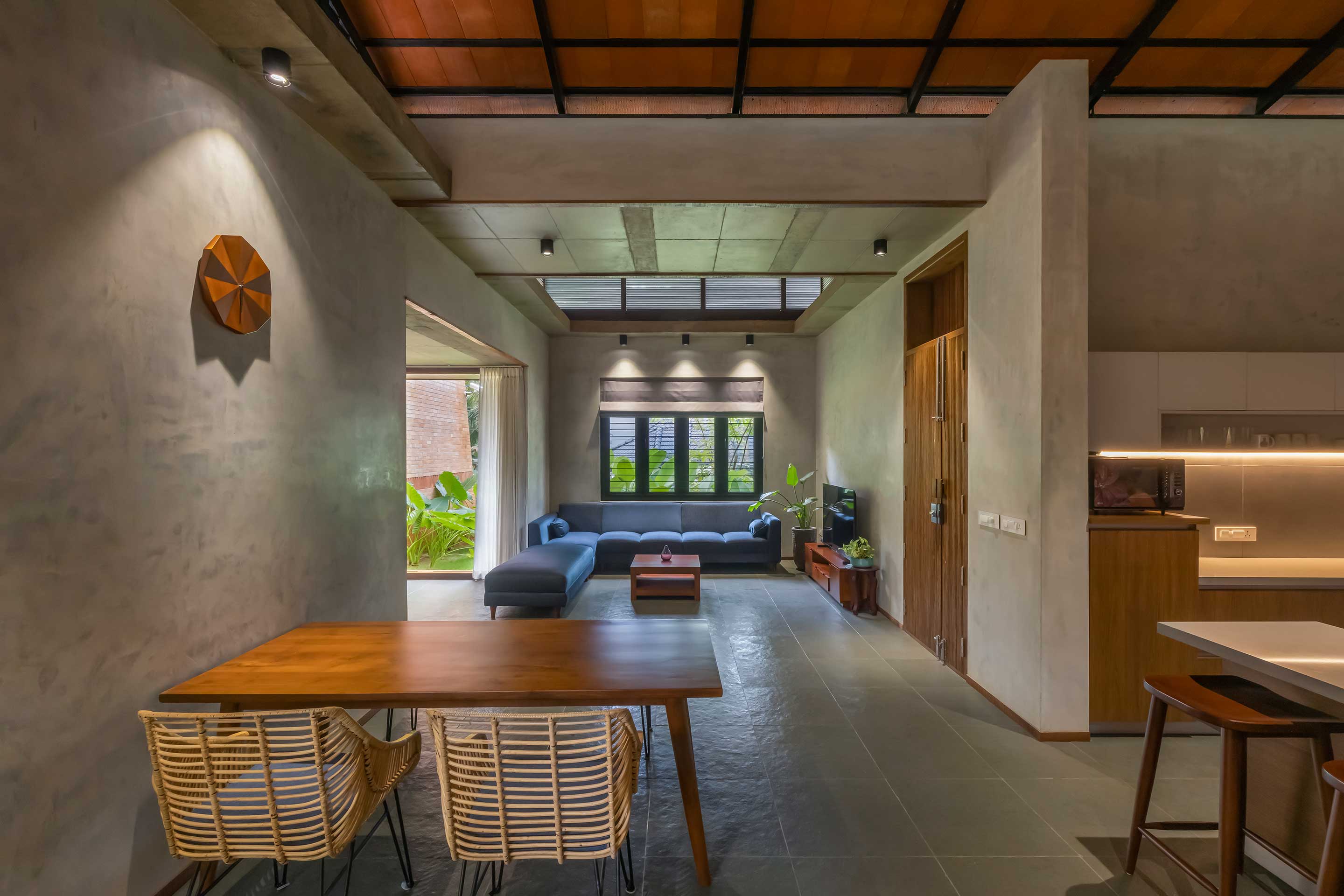 View of living-dining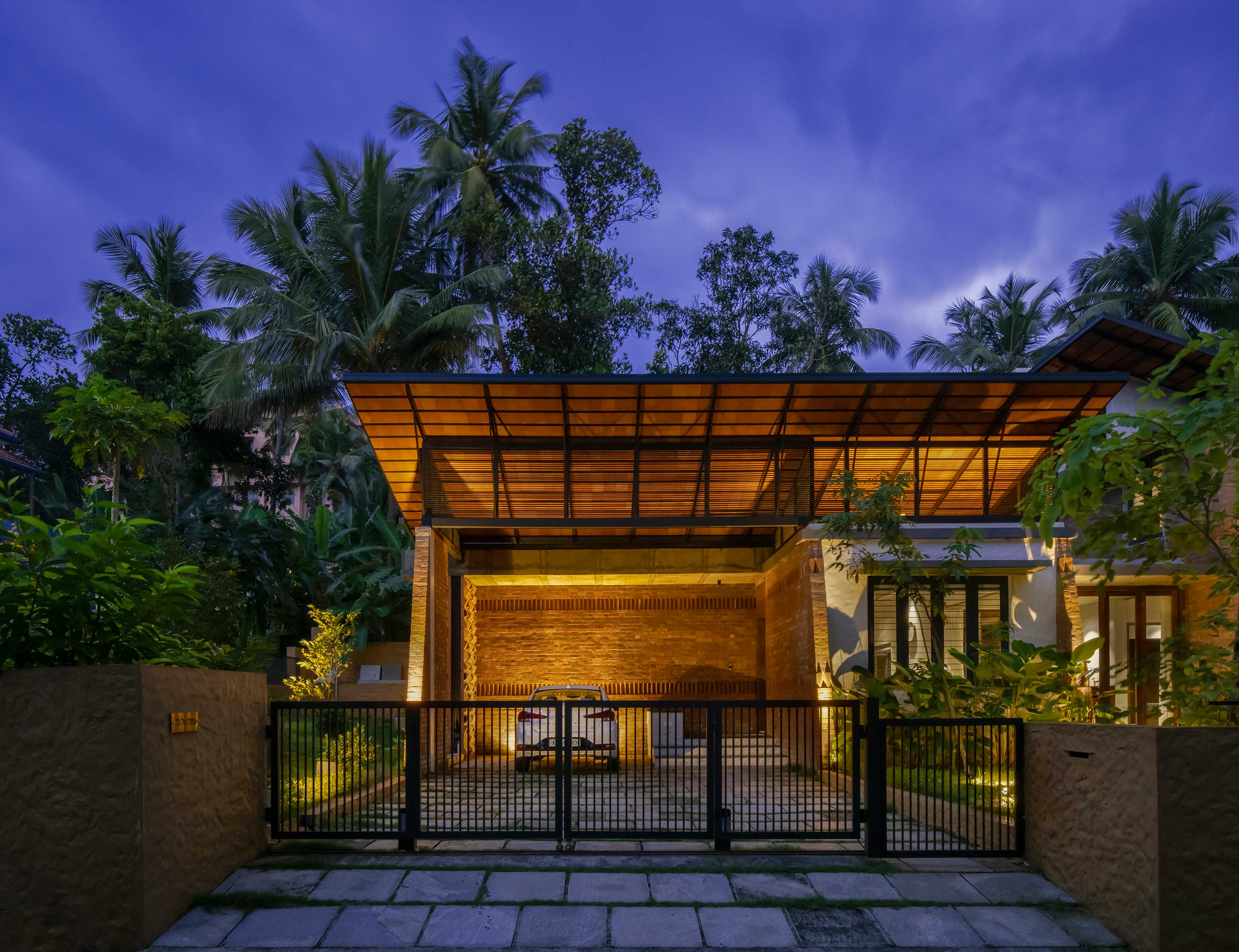 Exterior shot.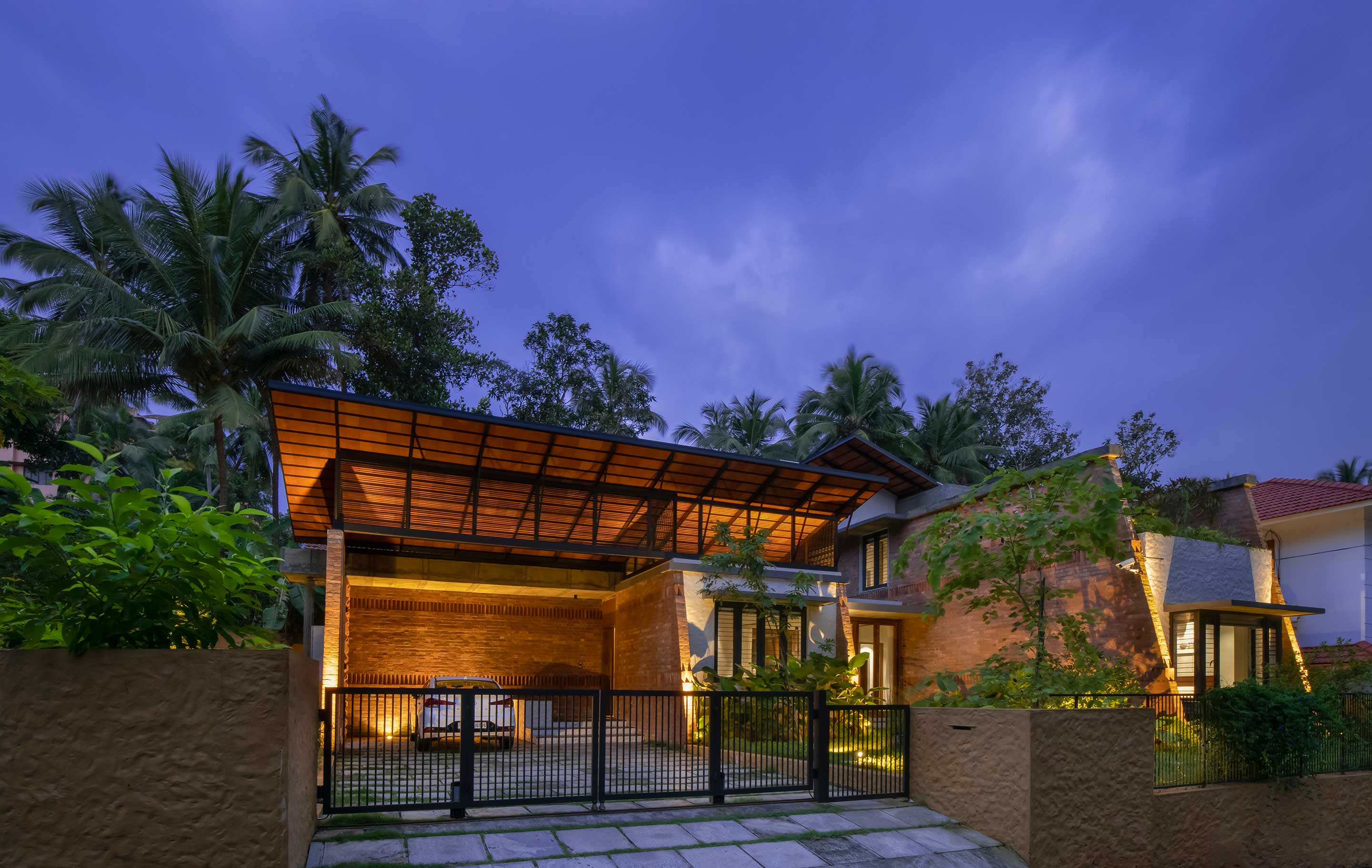 Exterior shot.
Youtube links!
https://www.youtube.com/watch?v=ANY-F0RCn14
https://www.youtube.com/watch?v=qpJ1Ii4LhIk
Archdaily-feature link!
https://www.archdaily.com/976595/paroppadi-residence-magicline-studio
Archello - feature link!
https://archello.com/it/project/paroppadi-residence
Luxury Hoses - feature link!
https://luxury-houses.net/paroppadi-residence-creates-harmony-with-nature-by-magicline-studio/
The decor journal - feature link!
https://www.thedecorjournalindia.com/projects/paroppadi-residence-by-magicline-studio/
Pinterest - feature link!
https://www.pinterest.com/pin/gallery-of-paroppadi-residence-magicline-studio-8-in-2022--547187423487150883/
Apta lighting studio - feature link! https://aptalightingdesignstudio.com/portfolio/paroppadi-residence
Design - Kearla - instagram link!