Feb 2020
Nadakkav residence
'Each new situation requires a new architecture .' - Jean Nouvel.
The site located in a residential area in Kozhikode is designed for a family of 5. The approach to the site is through a narrow road surrounded by two-storeyed houses. The brief was to create spaces that have sufficient natural lighting and ventilation by keeping a huge chunk of the available site for gardening, farming and car parking.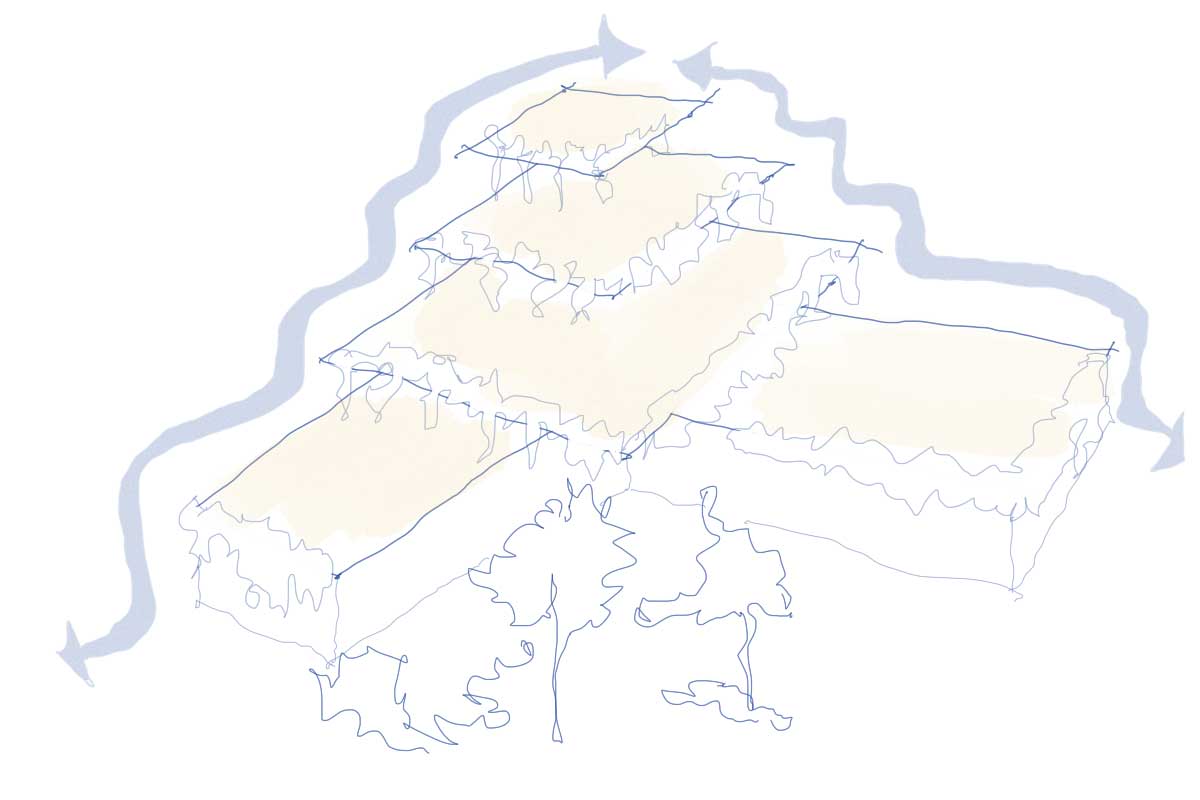 The L shaped profile of the site is twisted to carve in an open space that has a dynamic quality in terms of breaking away from orthogonal geometry in the approach. This gives a huge breathing space for the internal spaces.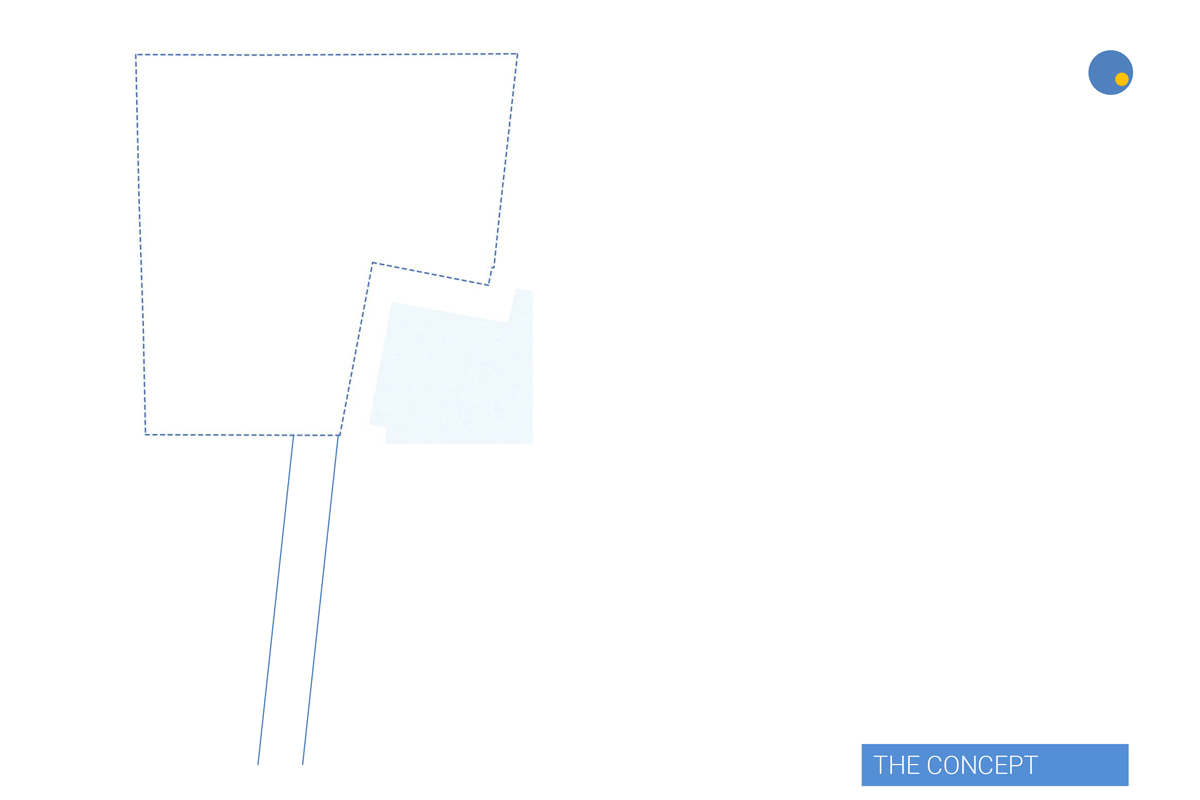 The landscape pocket opened by the virtue of built form is carried to various levels to bring in an interesting silhouette, which brings in a visual relief from the tight approach.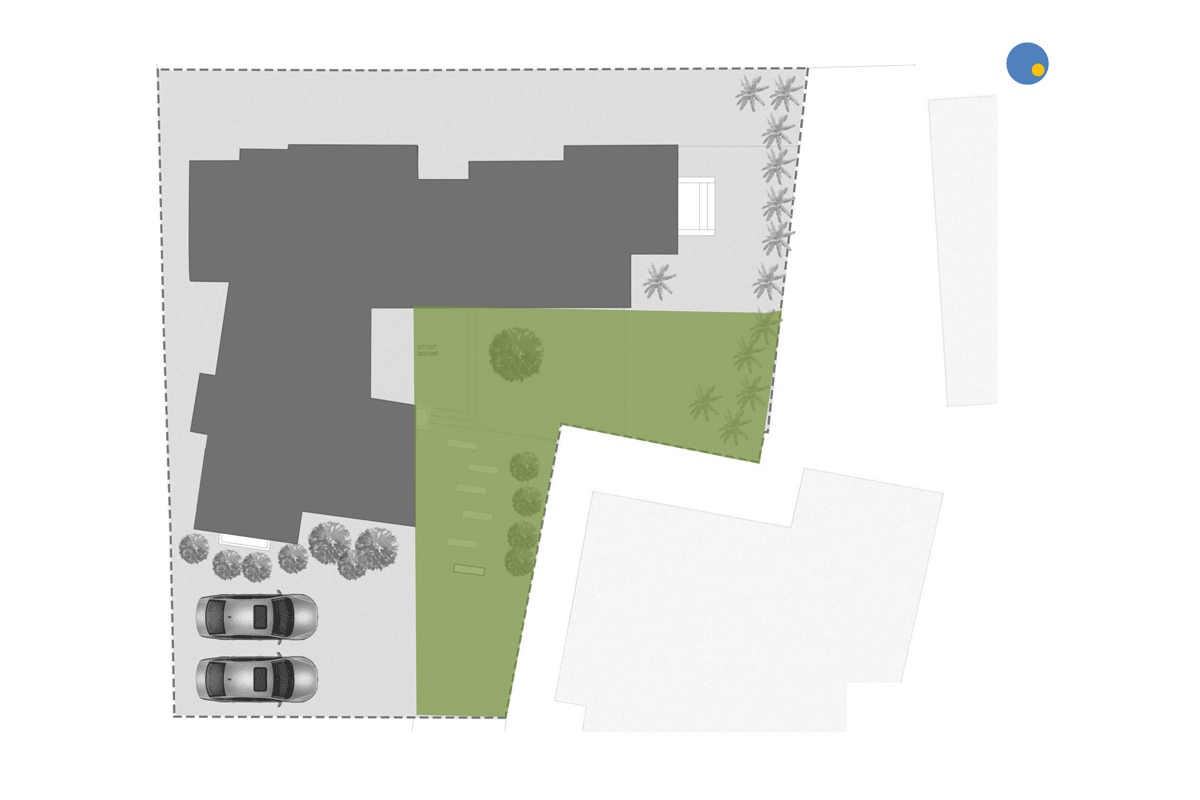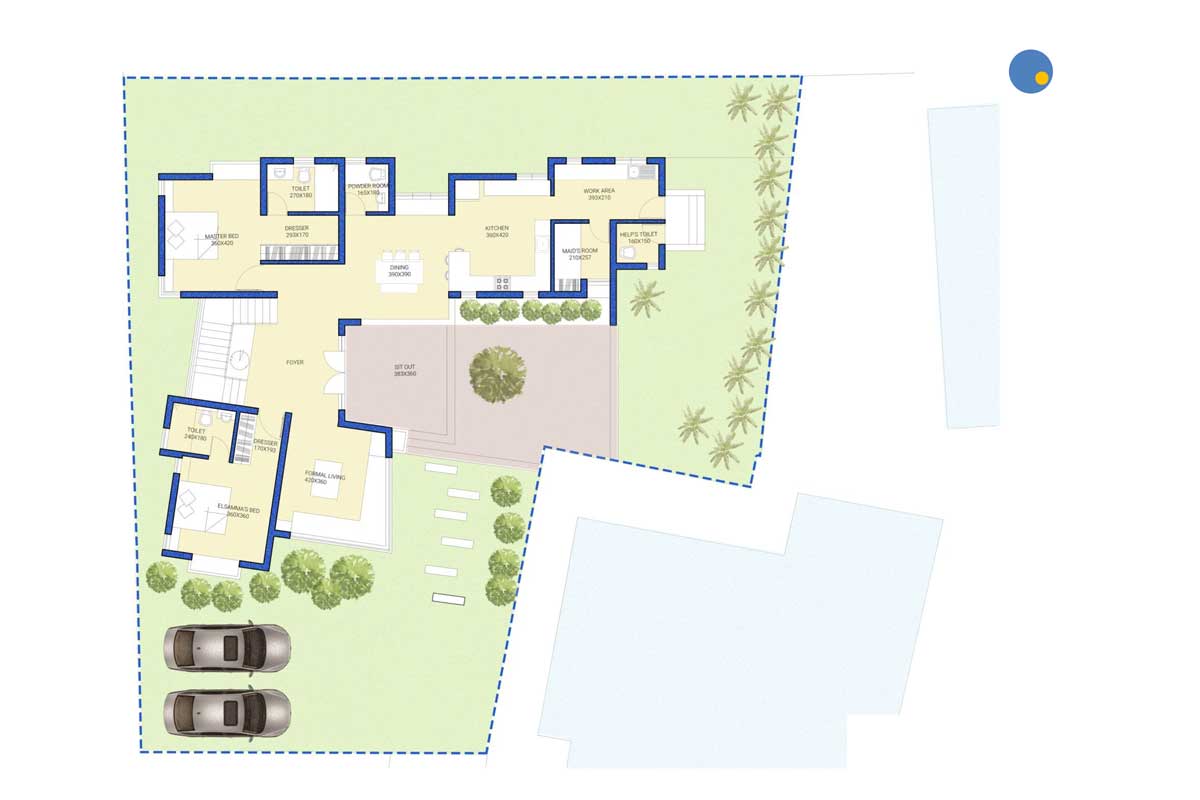 Spaces are carved in complementing the landscaped areas.