Sat, Apr 25, 2020
Scribbling out thoughts
My sketchbook
Hello there!
Its been almost a month since we are locked down due to COVID-19 at my home in Kozhikode and I happened to go through my old sketchbooks as I have free time now :). I thought it would be interesting to share some of the sketches.
GEAR.There will not be many architects who like the texture of a sketchbook and the smell of alcoholic markers :). Every architect gets into the habit of sketching right from their college days itself. Sometimes its to just to note down the observations, or just scribbling and just having fun; it depends! Over time I have developed a series of sketchbooks, some for sketching down the details, some for listing down various brainstorming and principles. Right now this medium has many substitutes also. I-pad with a pencil, for instance, is a great tool. I use Procreate and its fantastic.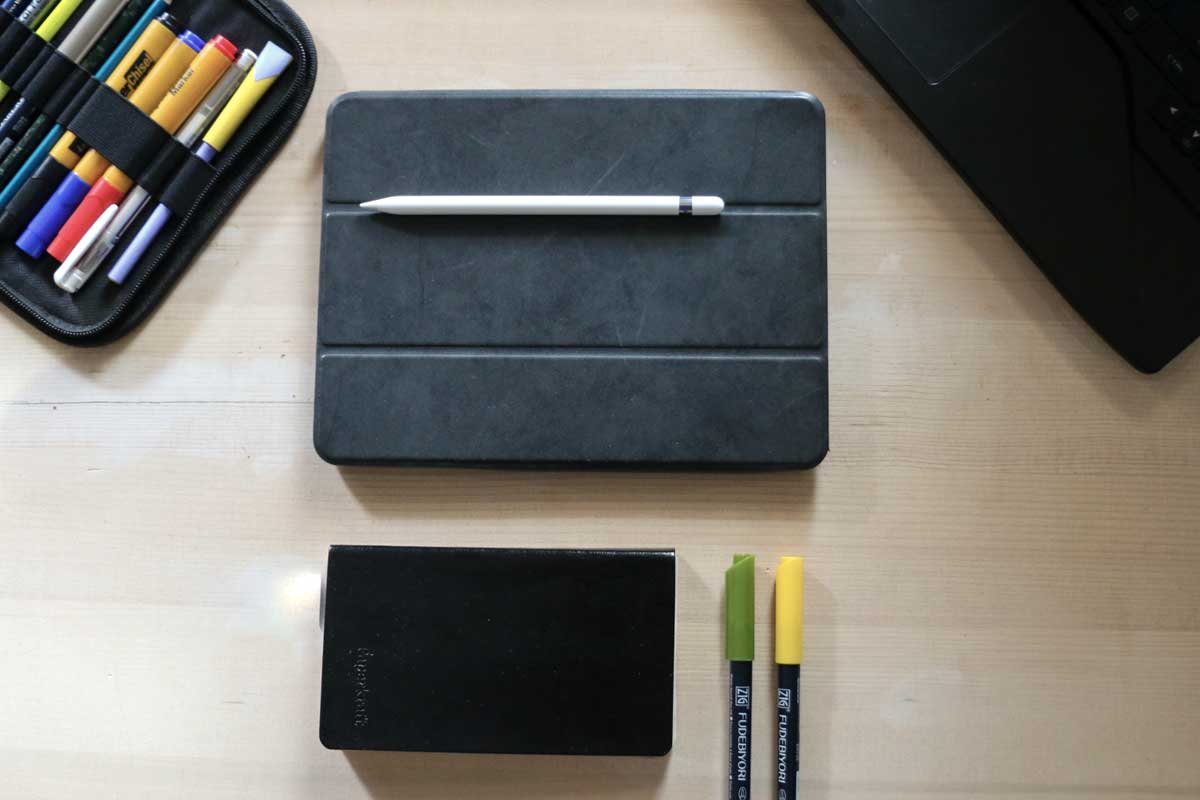 POCKET SKETCHBOOK. Today I thought of sharing some of the sheets from my favorite sketchbook. This one is pretty special to me. I have listed down some design philosophies/principles I have grasped over some time from my mentors, mainly Ar. Anil Dube ( my teacher from R.V School of Architecture) and Ar. Vinod P Cyriac (Principal Architect - Spaceart, Calicut, and also one of the founding partners of Good earth, Calicut). An architect spends countless sleepless nights sometimes refining minutest of things, and in that tight schedule, it would be waste if you couldn't document your thoughts. So, I thought of having a sketchbook that fits in my pocket. So, that's the great story behind this.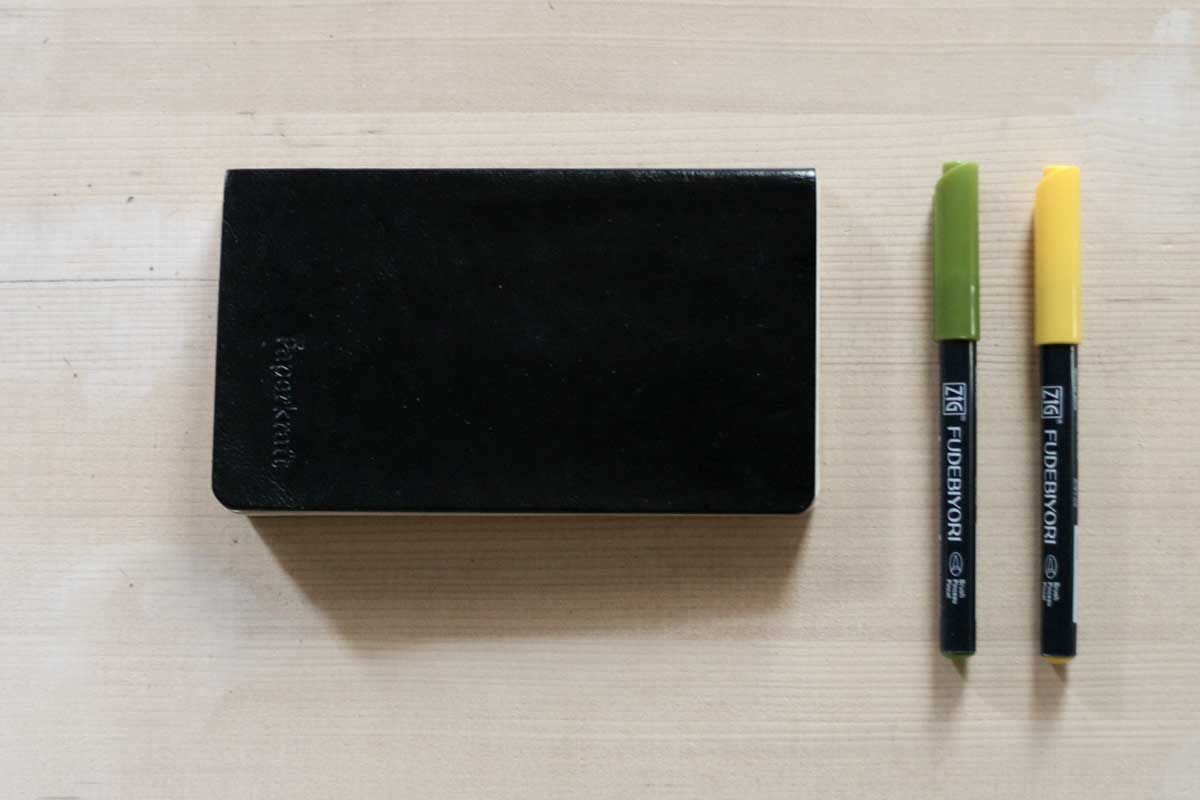 THAT'S A COOL NAME I THOUGHT. Always create a very good first impression. I happened to have a white pen at that moment when I did this. So I just had some fun!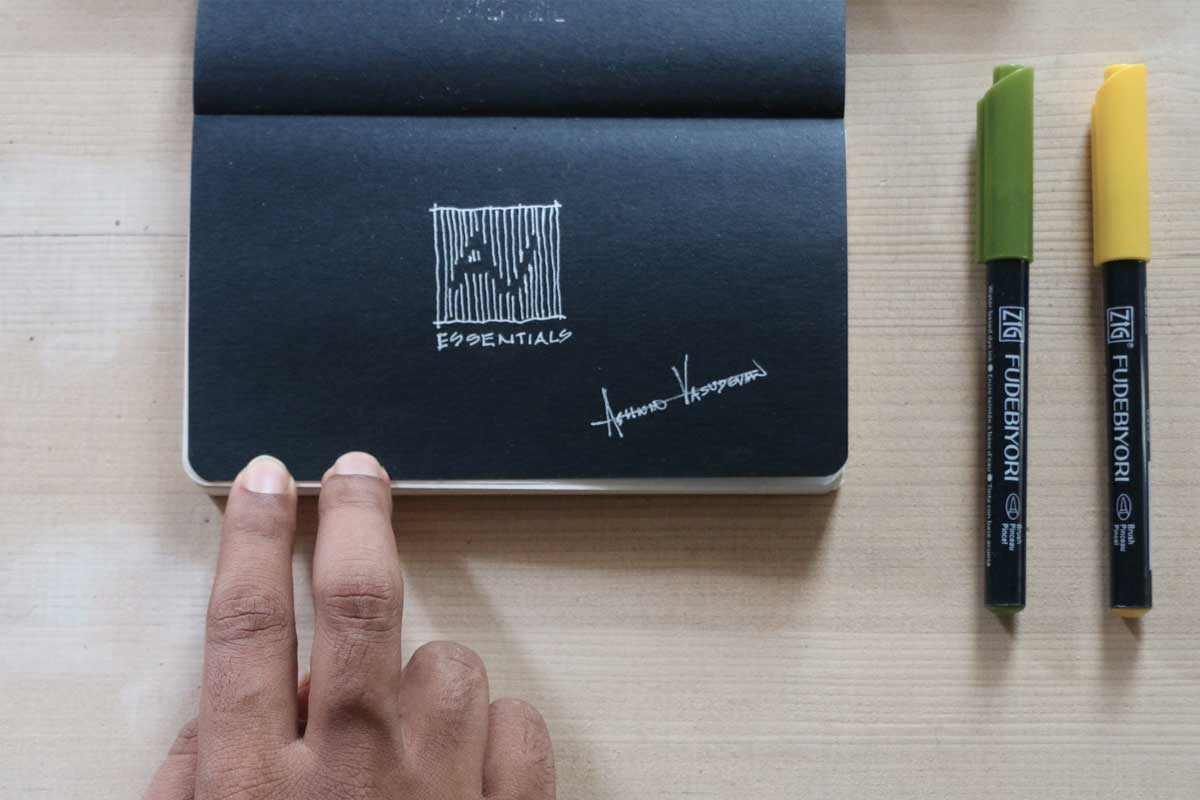 LIFE LESSON. Well, I don't think I have to explain this one.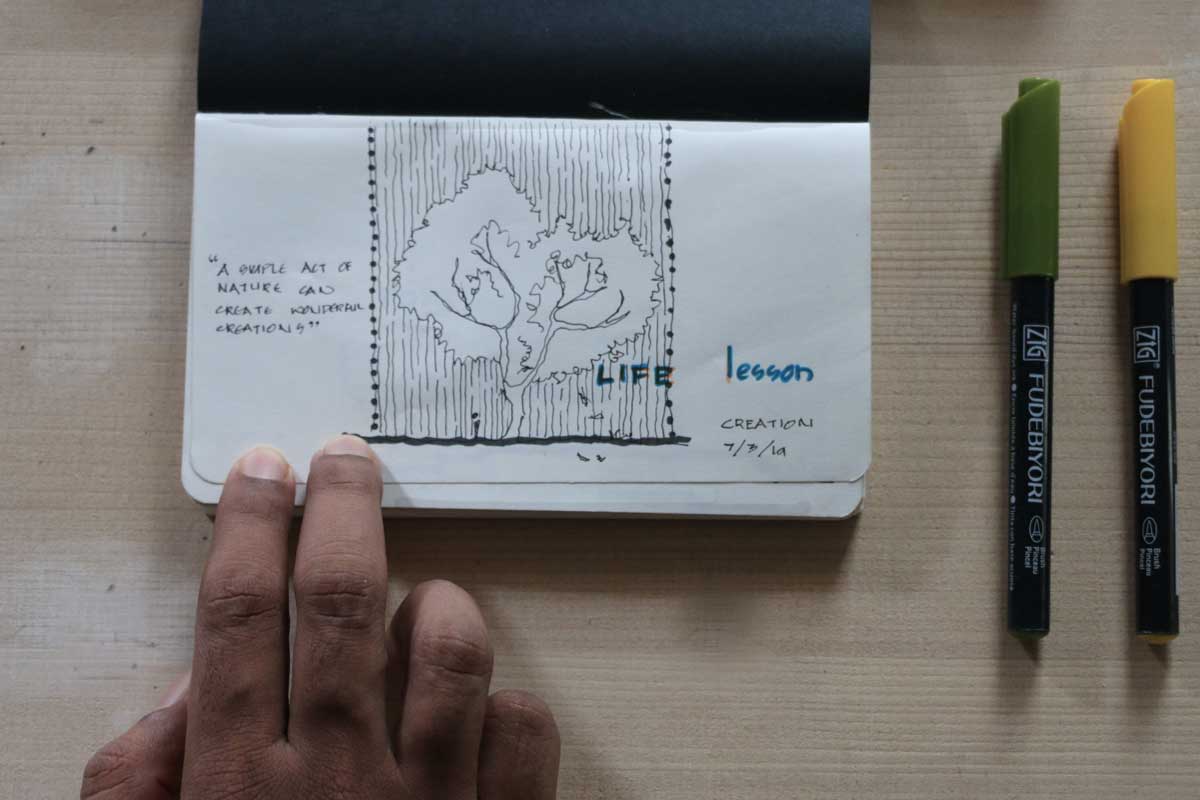 POINTER.I was watching a documentary in my 3rd semester of college, and in that Ar. B V Doshi said, " Architecture is a matter of transformation of all odd conditions into favorable ones". This thought still hums back in my mind somewhere when I am designing.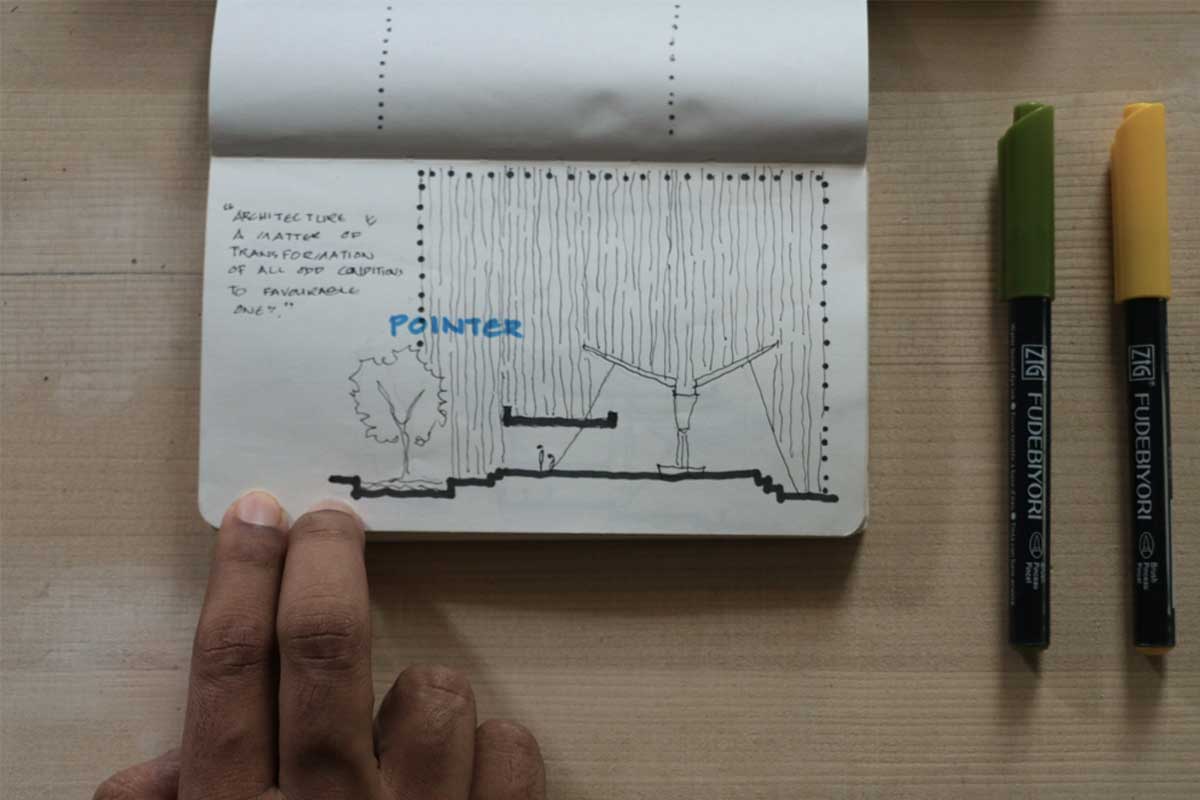 ARCHITECTURE FOR SURVIVAL. Hmmm … looks like we are getting there faster!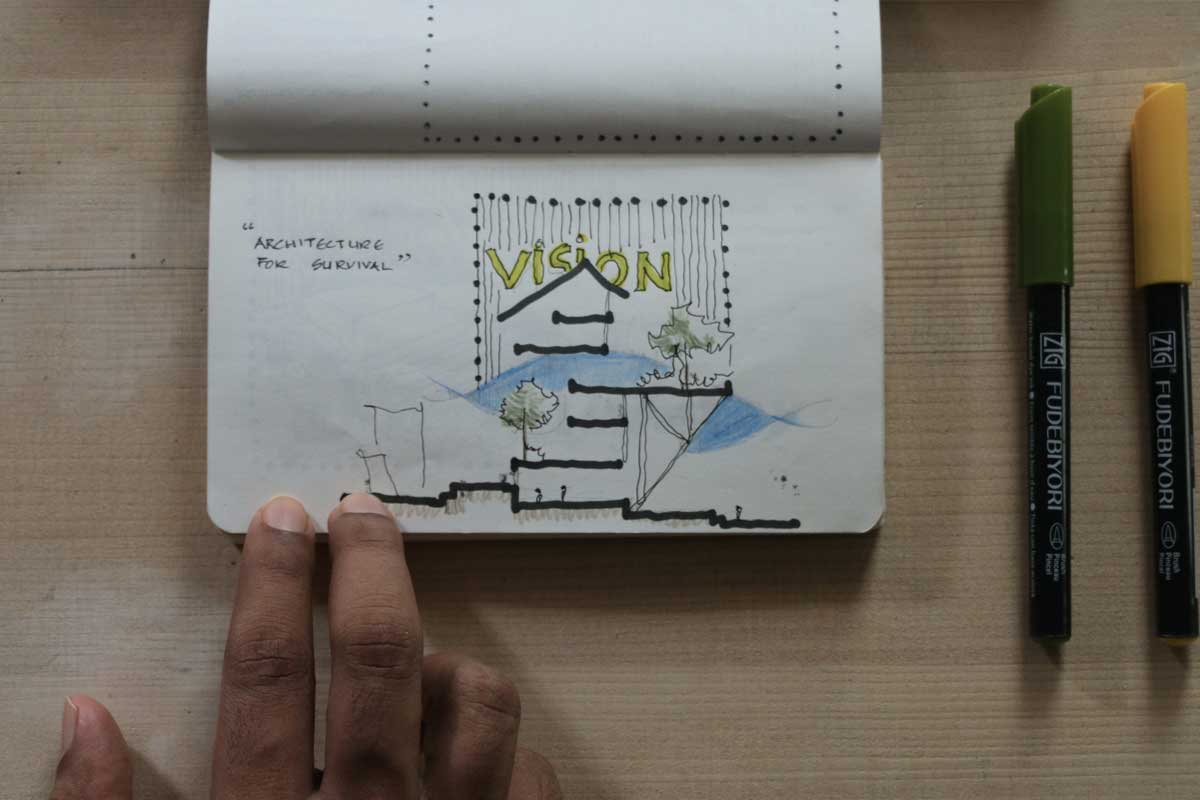 IMAGERY. Well, it's important to deliver a message in certain scenarios, especially while designing public buildings.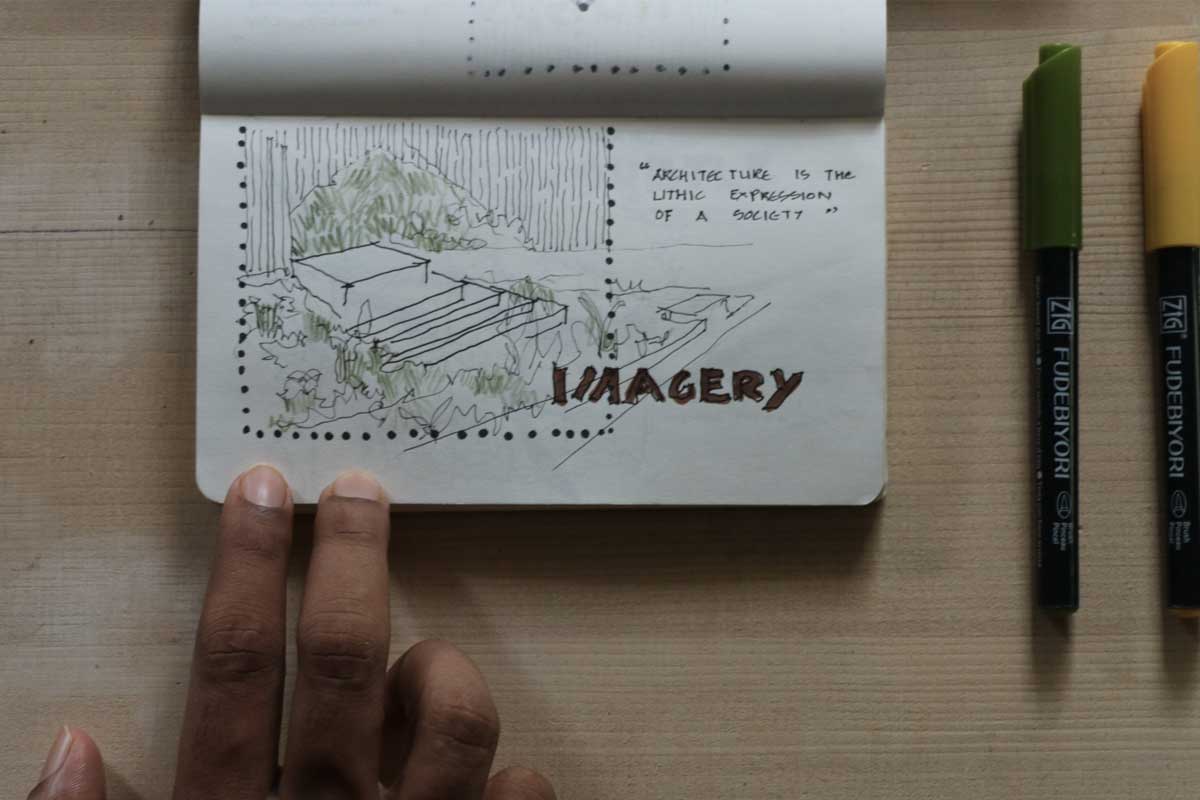 SUBTLE.I sketched this when I was working on a project that was covered with dense tree cover. The best thing to do was no not to spoil the natural rhythm that was existing.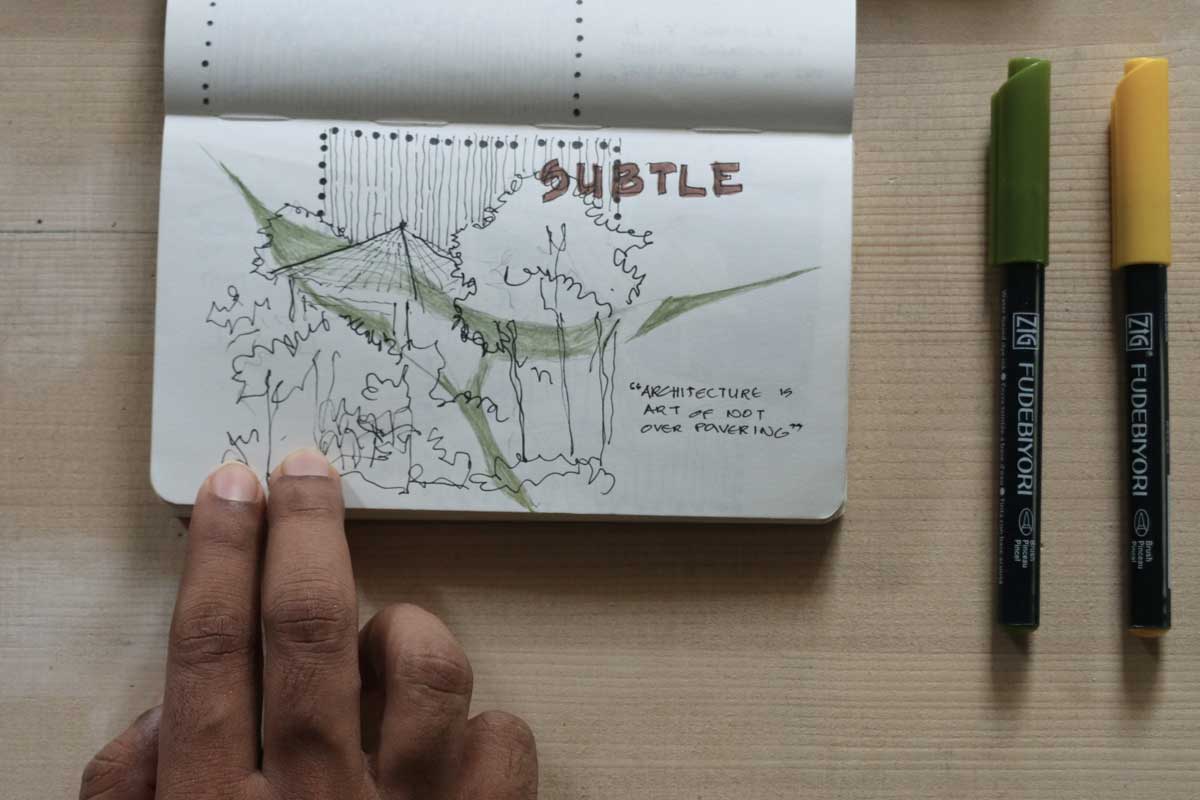 CONTEXT.Always listen, analyze, and read the situation.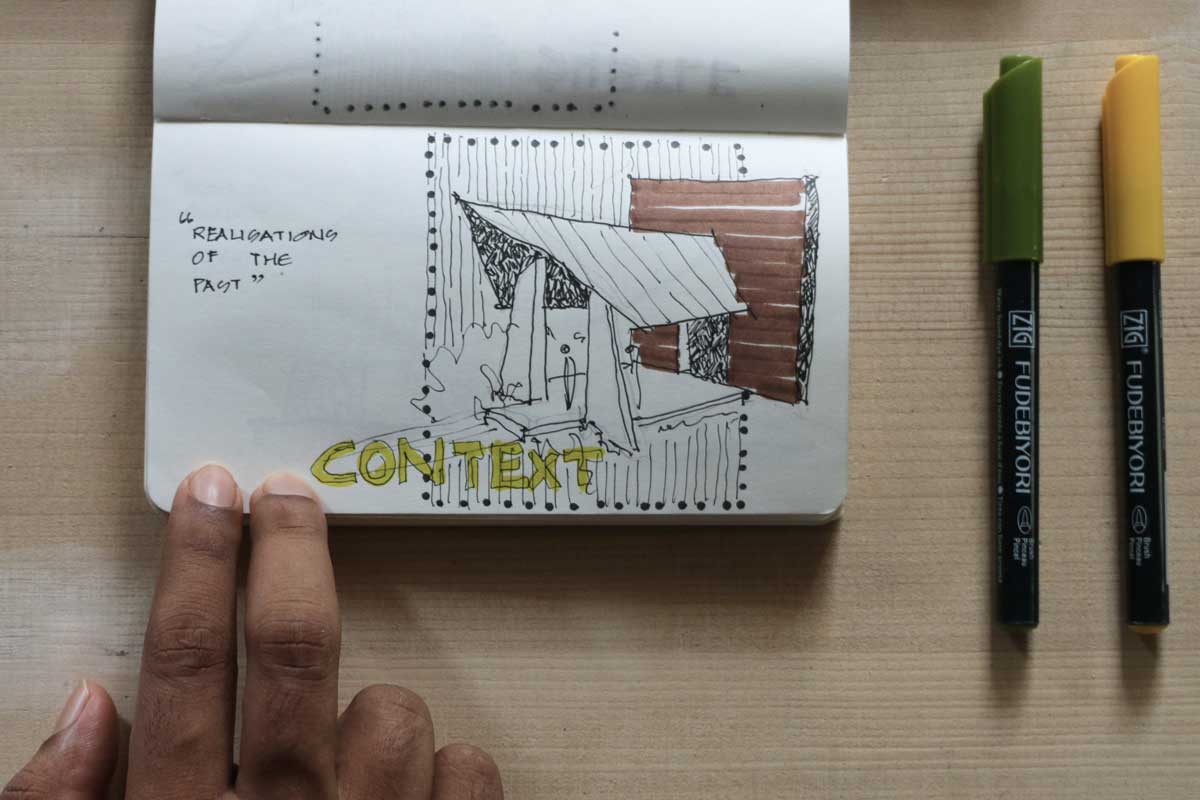 CONNECTON.Nurturing symbiotic relationships.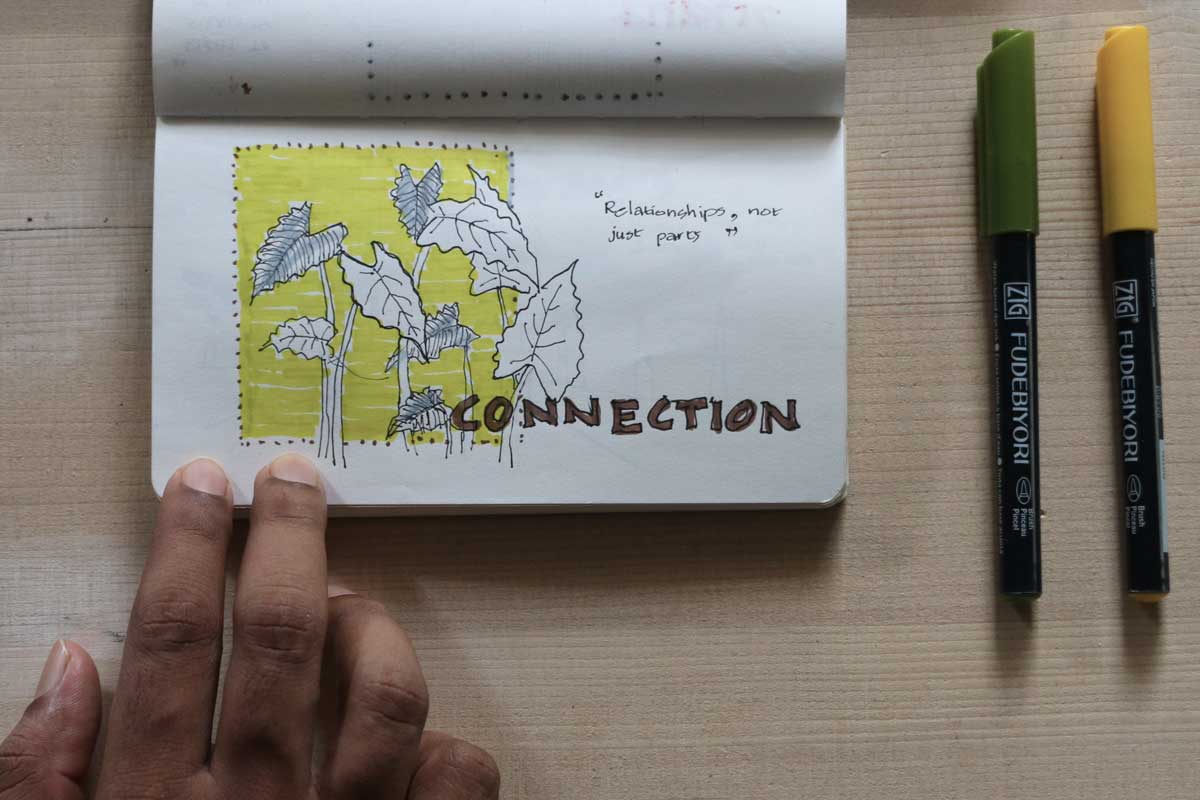 SIMPLICITY.Sometimes, we tend to complicate things when the solution could have been much simpler.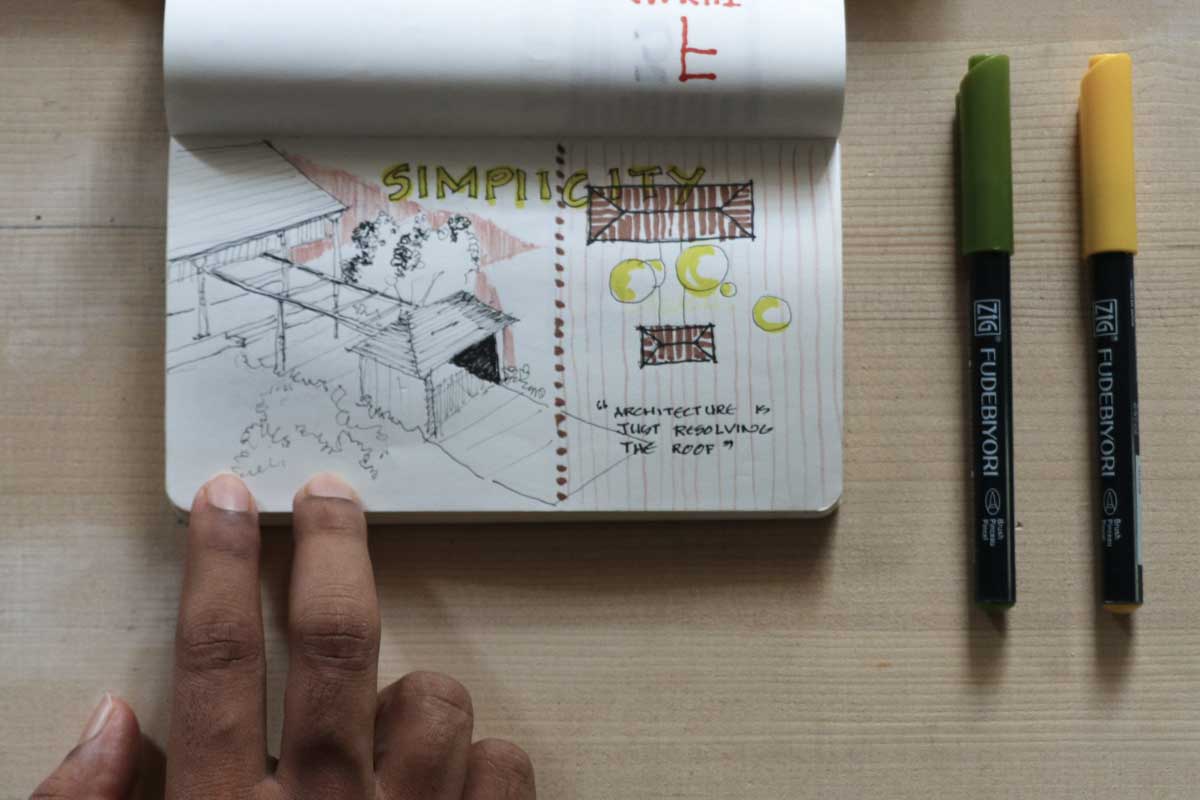 ROUTINE. It would almost be criminal and pointless living life then, and architecture that doesn't support this is futile.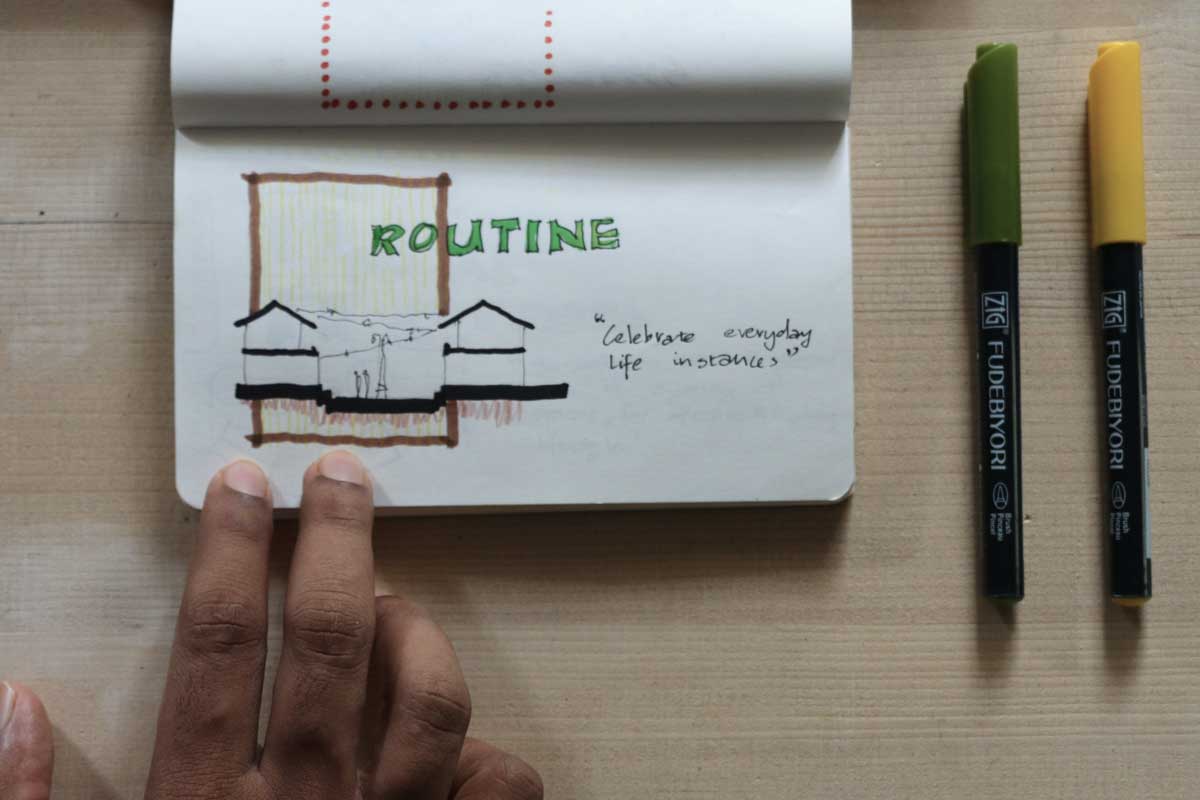 Time to wrap up. Stay safe and strong!