Mon, Sep 9, 2019
Oxide floors of Malabar
An attempt to revisit the beautiful oxide floors that were commonplace in Malabar
Well as a child this is the flooring I had seen almost everywhere in Kerala especially in Kozhikode. As times changed, oxide flooring lost its charm and somehow was labeled as a low-cost material. I would love to explain the story but then it would deviate from the topic :)
So as an architect I decided to do oxide flooring in my studio space because this is such a simple and beautiful technique and also my clients get to see a modern interpretation of oxide flooring whenever they visit the studio [hope they like it]. In this case, I wanted a very bold color in the horizontal plane (floor) and hence I used Yellow [whistles] also the oxide is mixed with M-sand for better strength. The underlying photographs will give you an idea of how to do oxide flooring. The better you understand this technique, the more creative you will become.
Step 1. Mix oxide and white cement.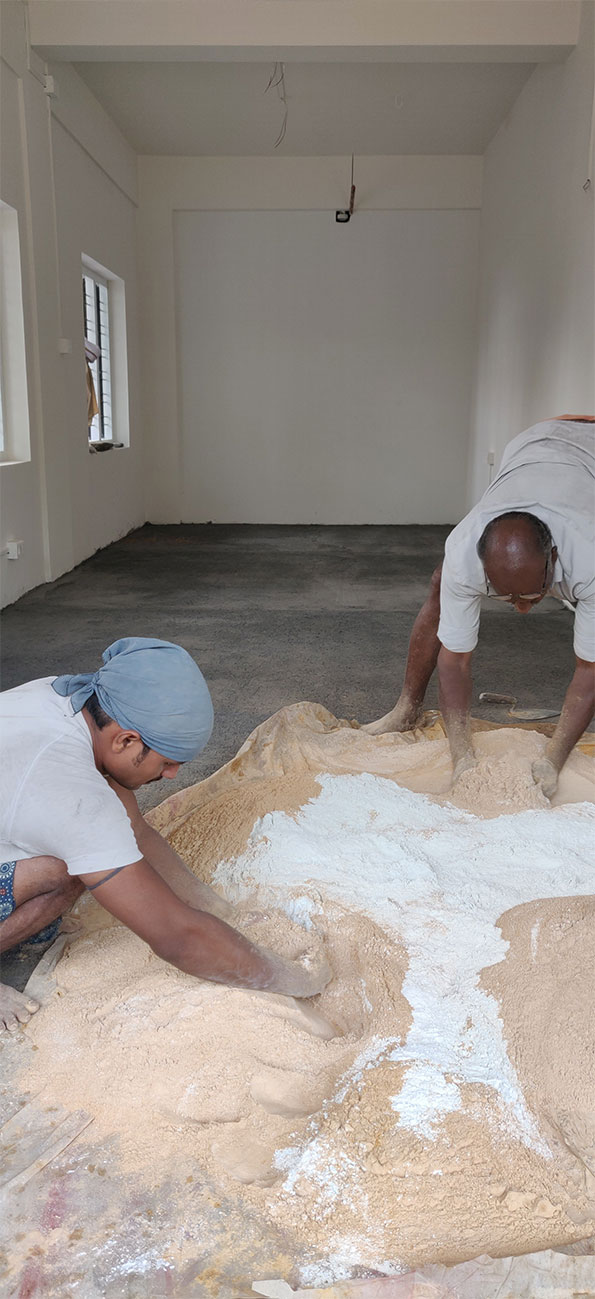 Step 2. Mix.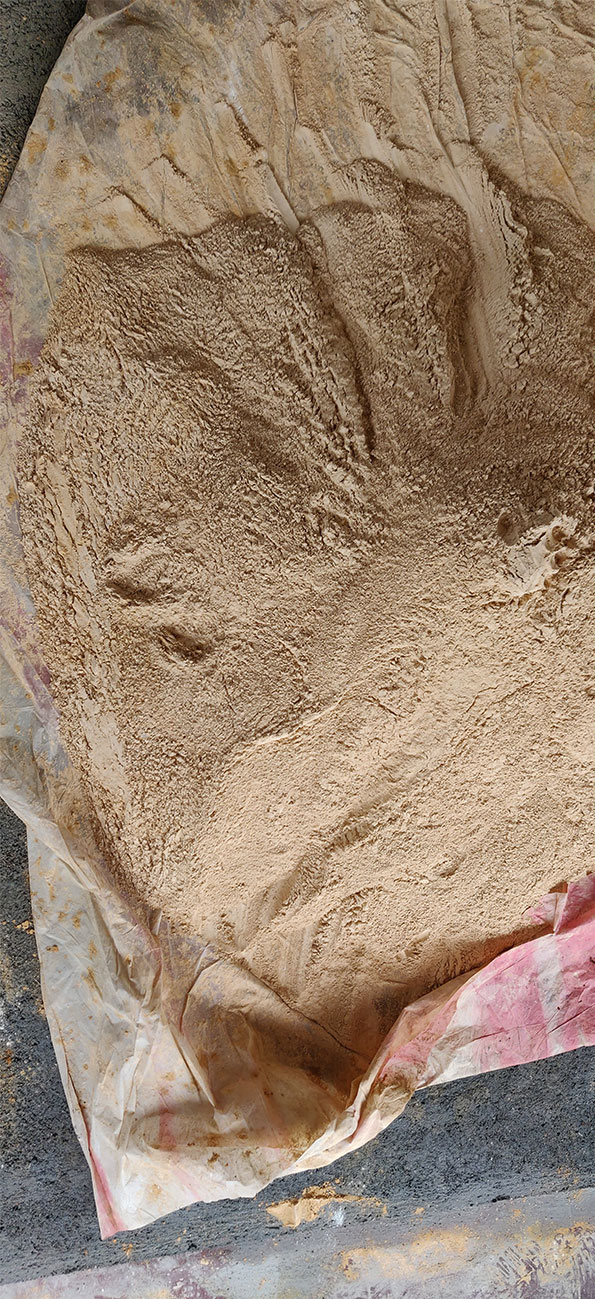 Step 3.Apply a layer of Screed concrete so that we get a flat surface to apply the oxide mix.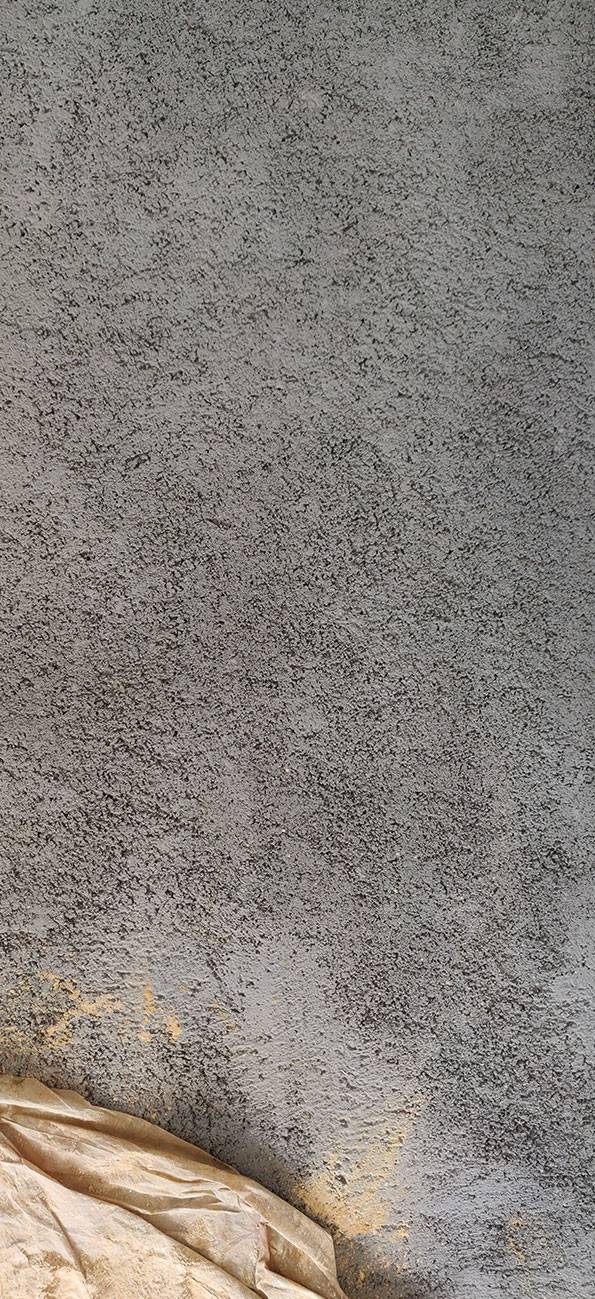 Step 4. Cement grout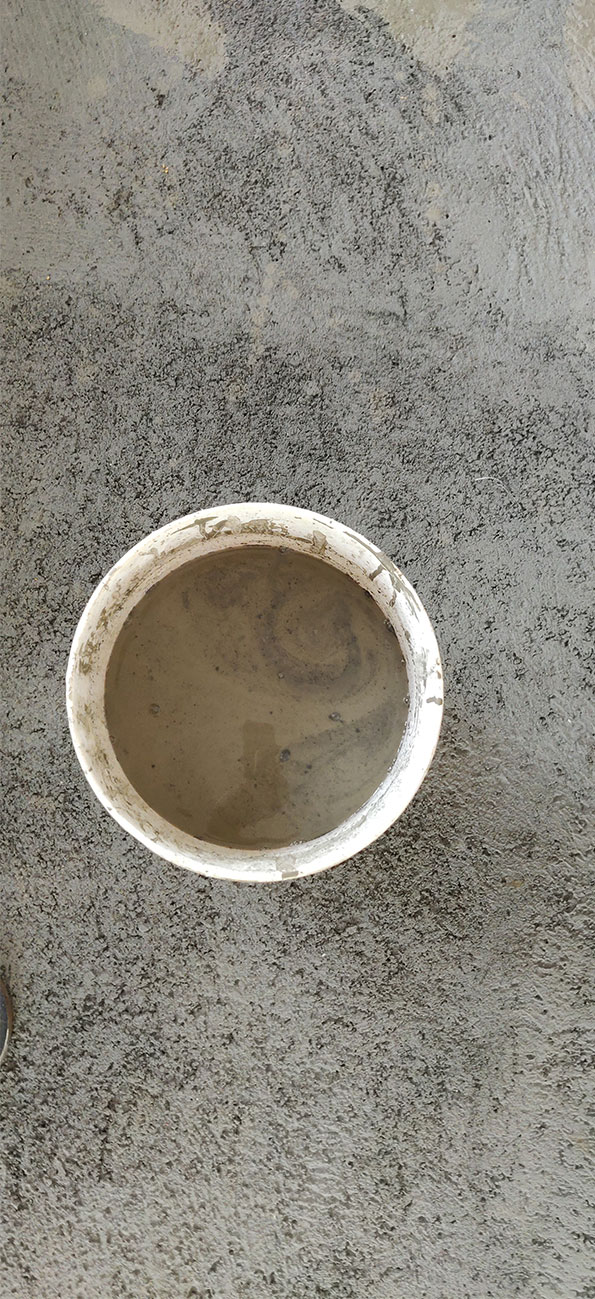 Step 5. Apply the grout on top of the screed for better bonding of composite materials.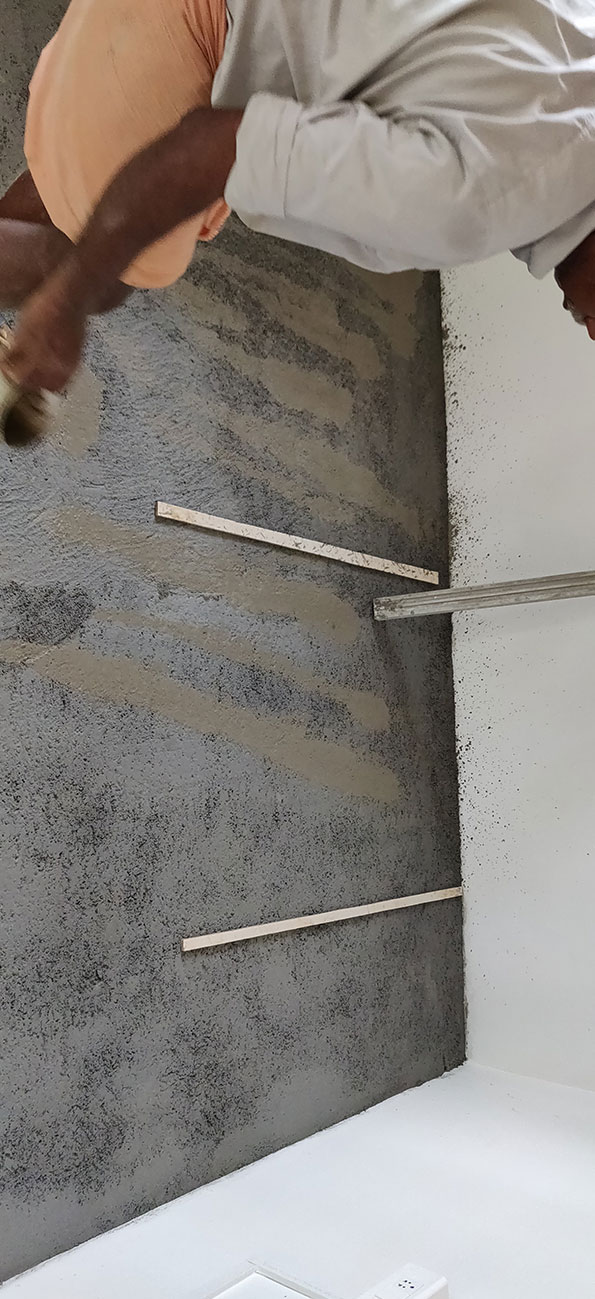 Step 6. Prepeare the mix for applying water and M sand.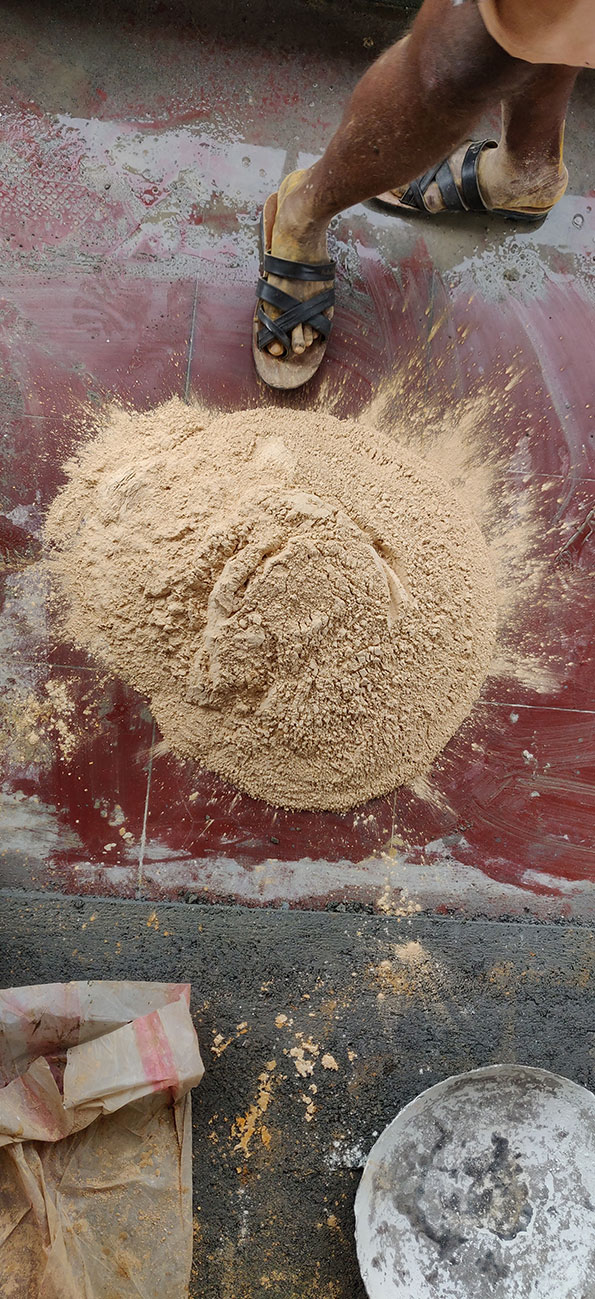 Step 7. Mix M sand to the mix.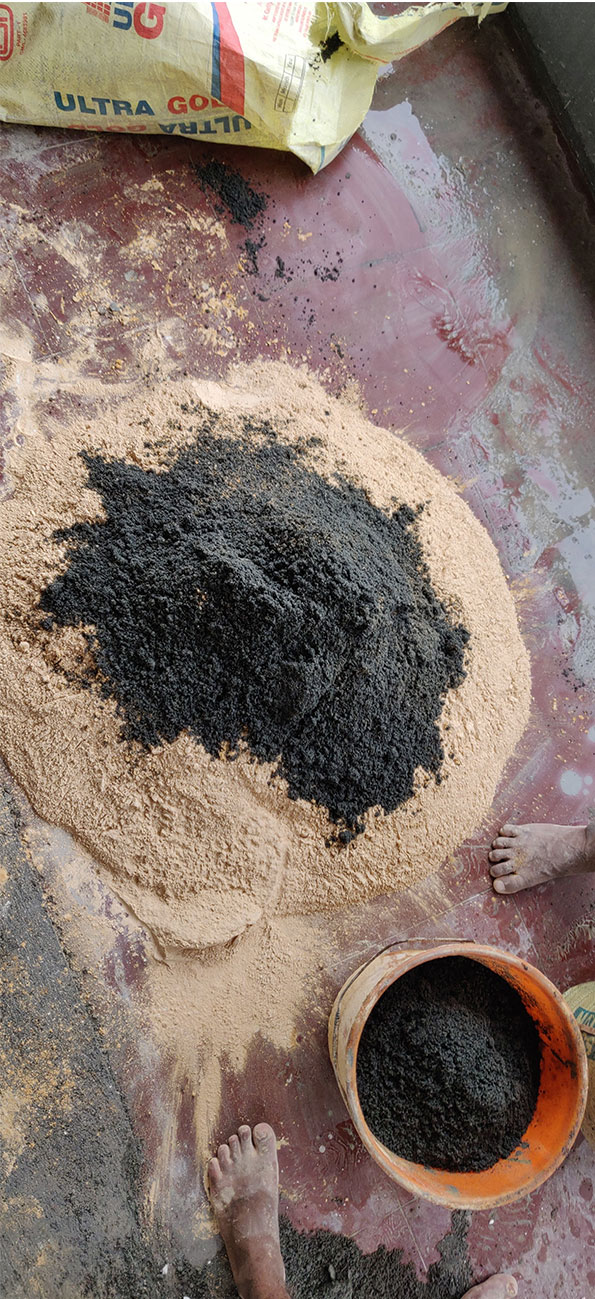 Step 8. Mix it like you mean it.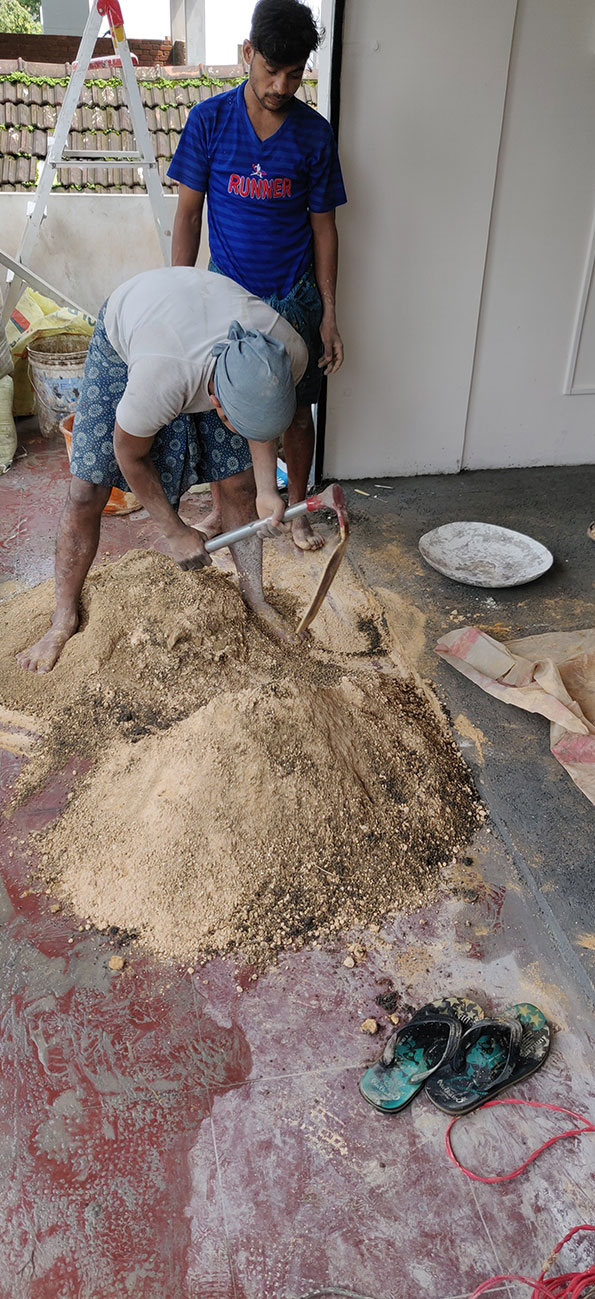 Step 9. Add water.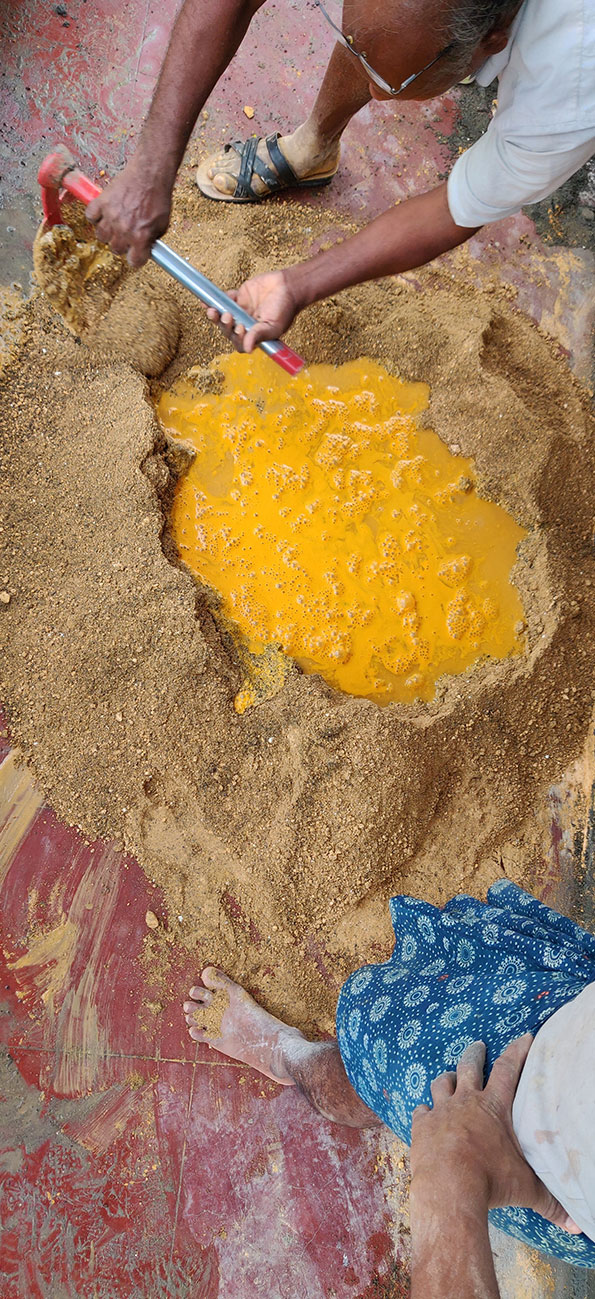 Step 10. Almost there.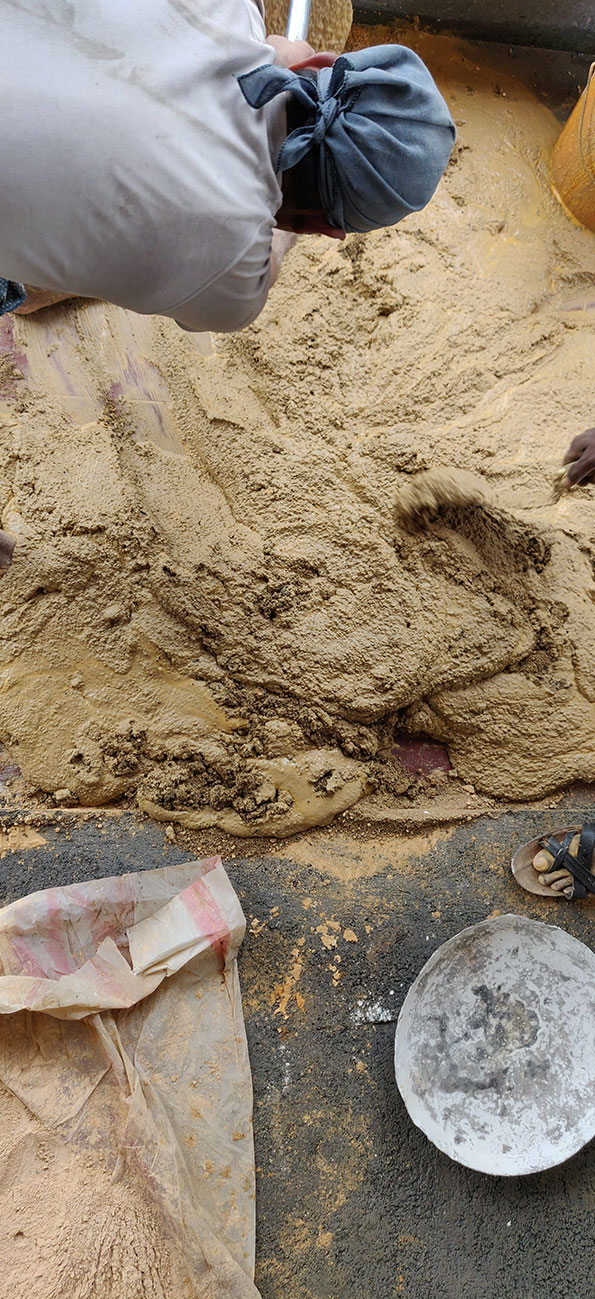 Step 11. Apply the mix on top of the screed.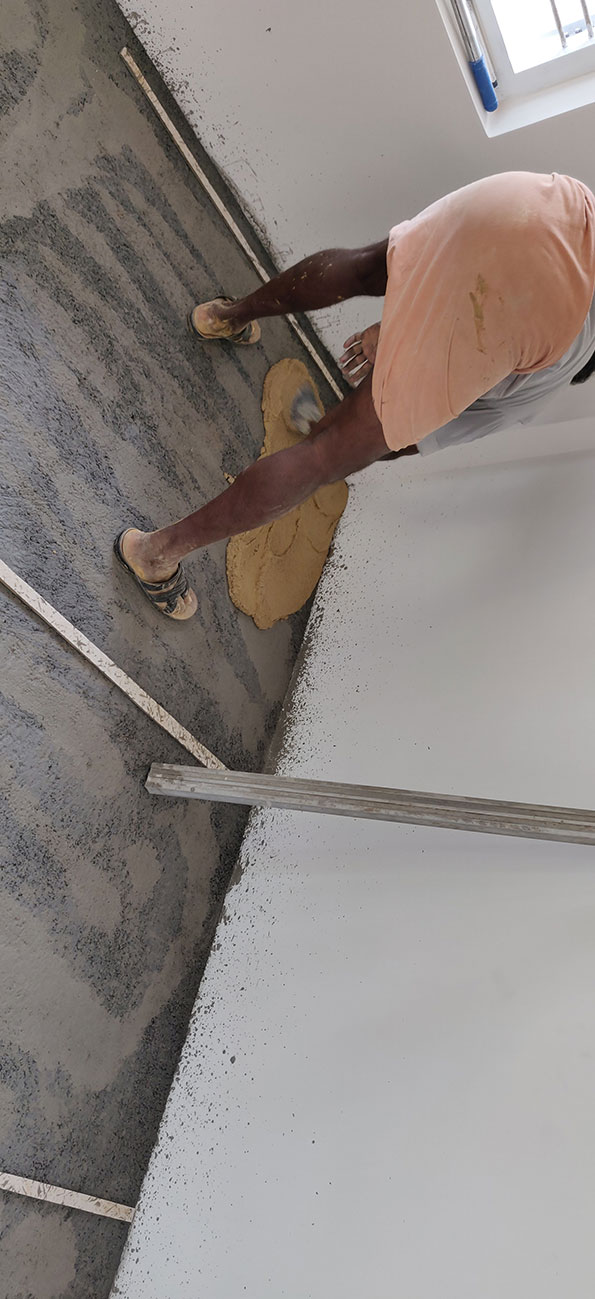 Step 12. Apply the mix on top of the screed.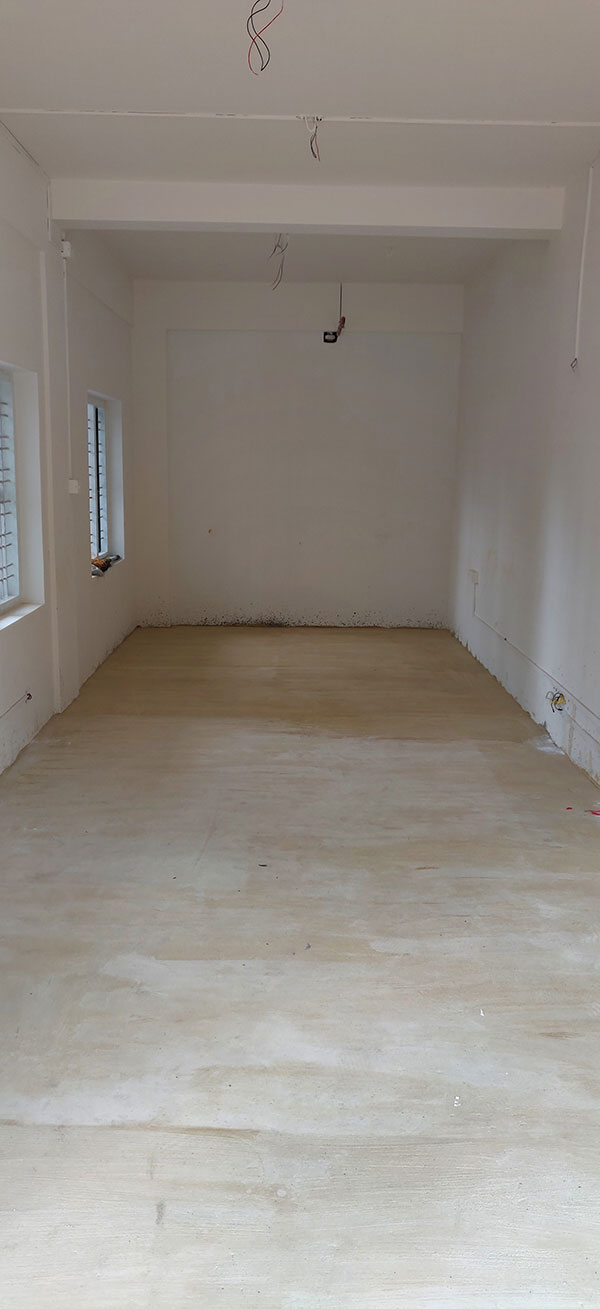 More photographs when the work gets completed.