Fri, Sep 27, 2019
Soil investigation process - Expect the unexpected
A site documentation
Howdy fellow architects/ students! You must be wondering why the title sounds like a case diary [smile]
As architects, we visualise spaces for our clients that are breathtaking, modern, chic and as an expression of a society and as the designers, we do love the concept stage of a design process!
Well, I am here to discuss the NOT SO MUCH FUN PART! [ pointing fingers].Now you must have guessed it. Soil investigation report of a site. This is important data required for designing the dream building for your client.
So scroll down if you think it's worth investing two minutes to gain that extra knowledge so that you can out-smart your RIVAL - the Structural engineer [high five]
Step 1. We have to locate the point for carrying out the investigation and level the site for machine assembly.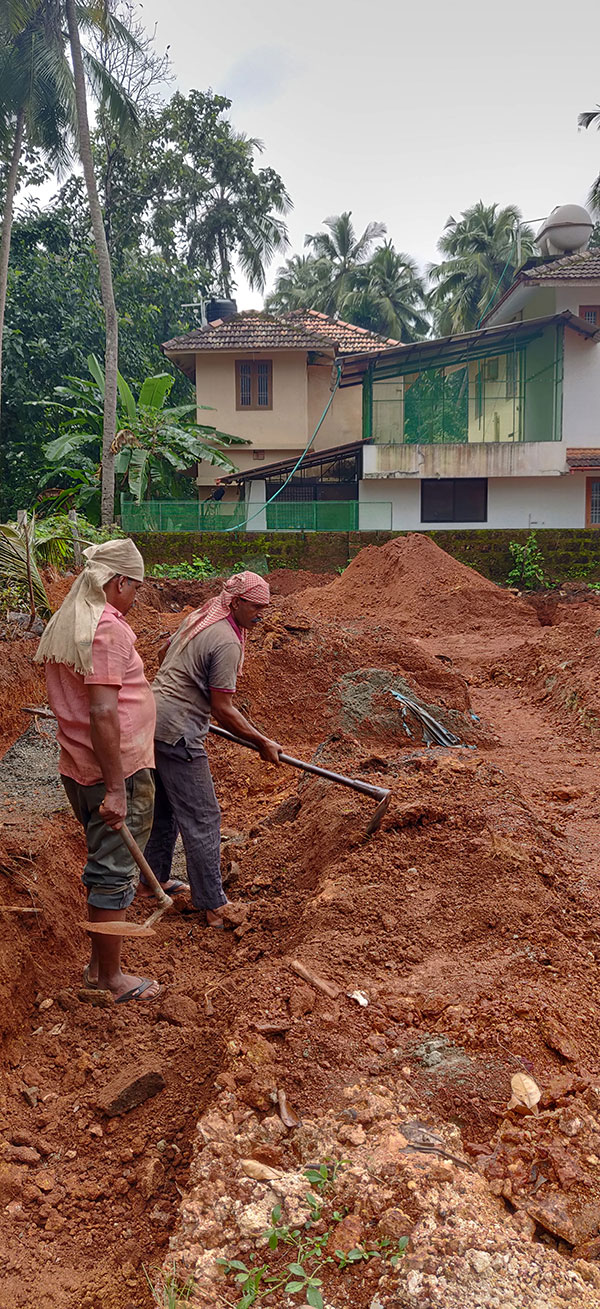 Step 2.Bottom channels and U- Frame.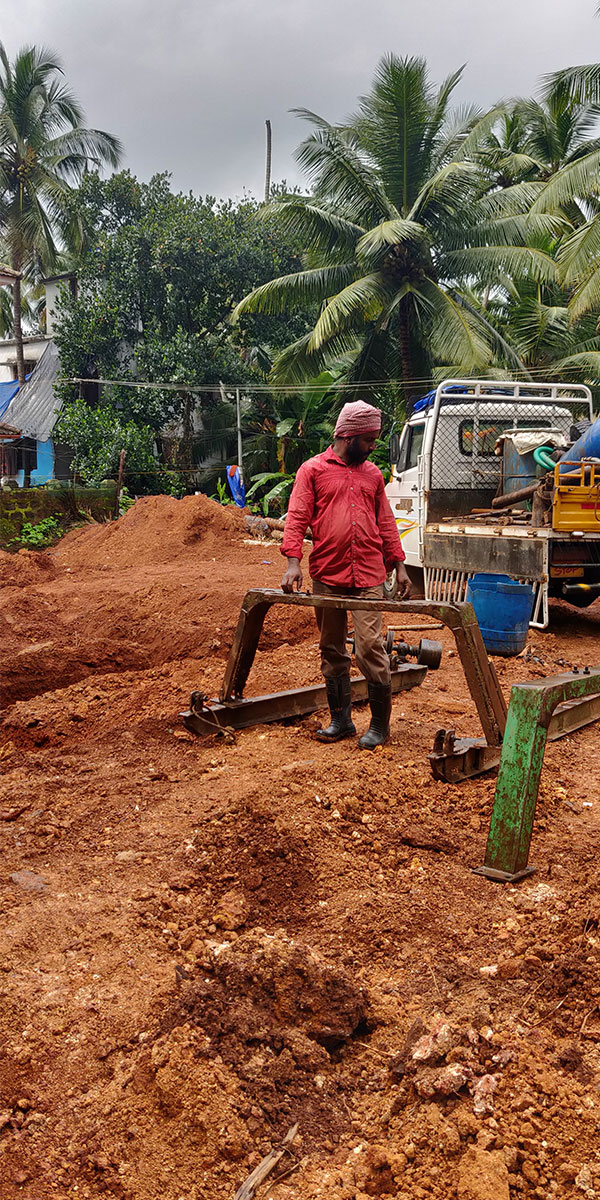 Step 3. Assembling the U-fame and bottom channels.
Step 4.Leveling the bottom channel.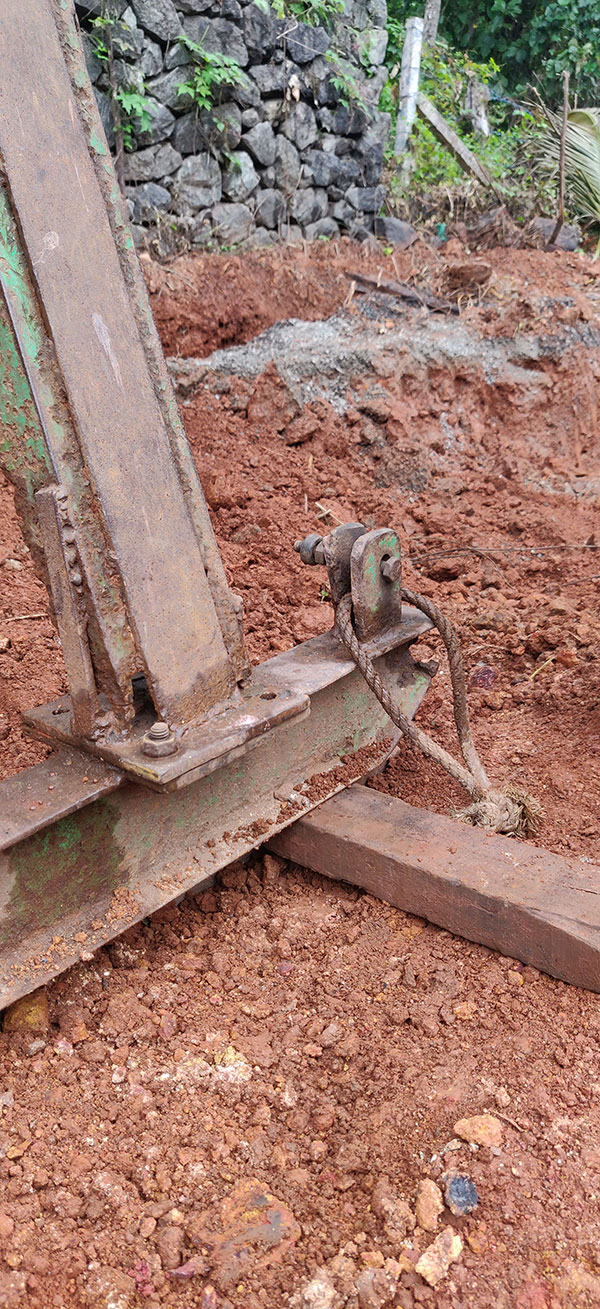 Step 5. Assembling the F-frame.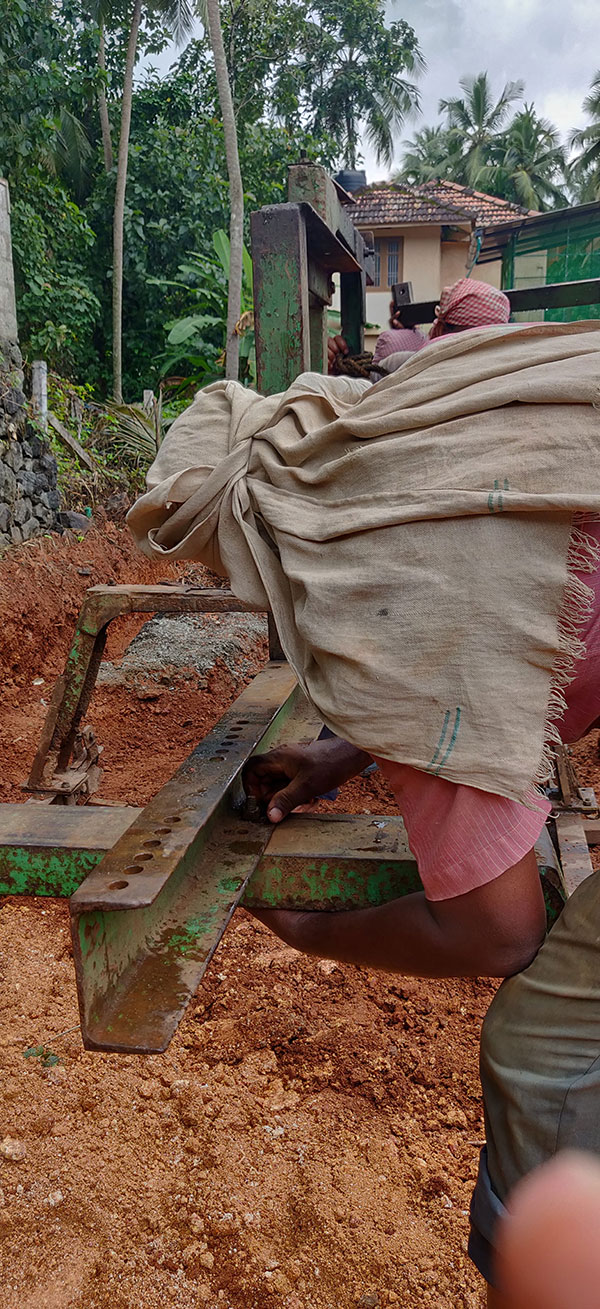 Step 6. Machine frame work completed.
Step 7. The winch, diesel engine, and the pump will be fixed in between these frames.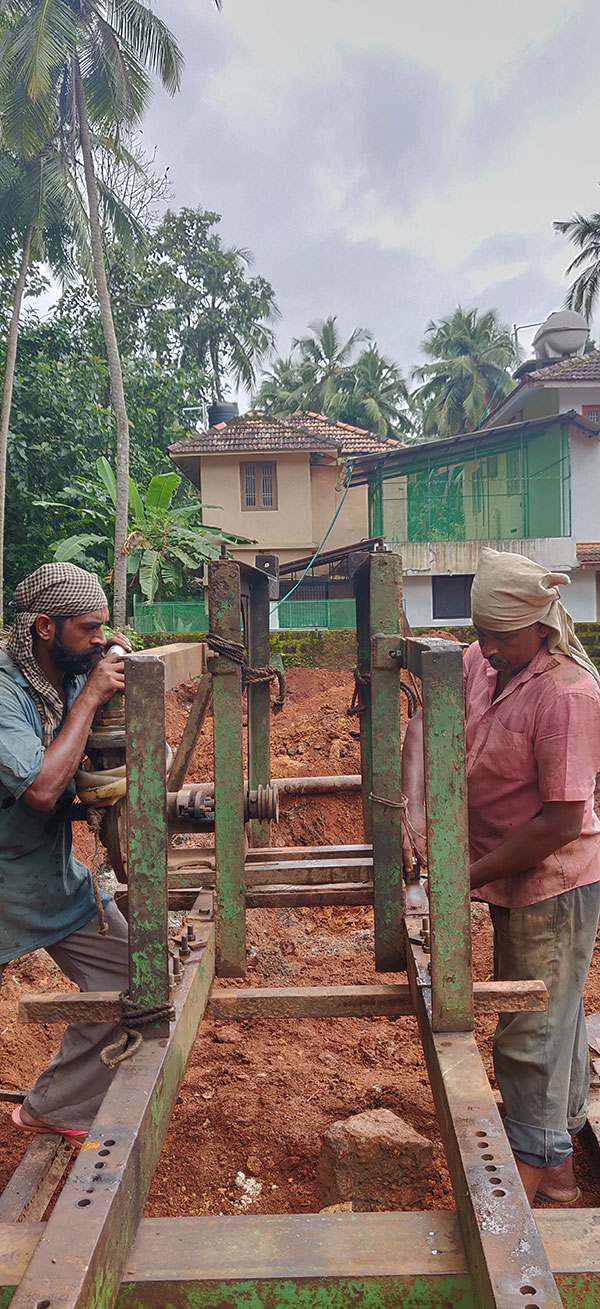 Step 8. Pump fixed to the framework. Workers assembling the winch.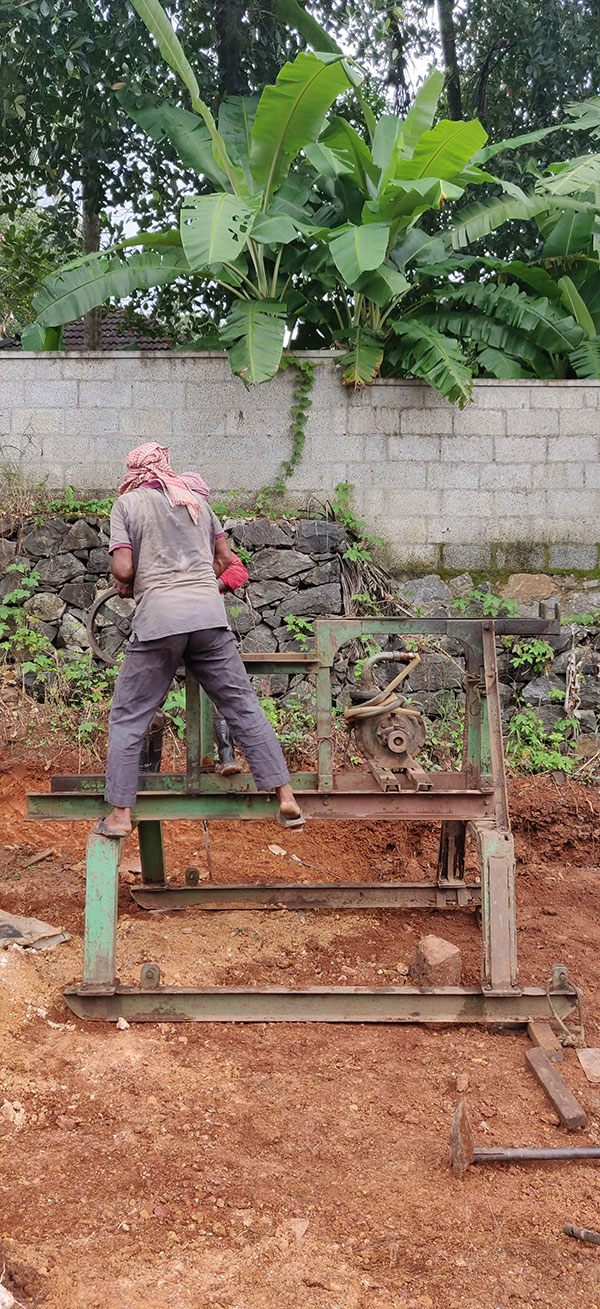 Step 9. And thats the winch!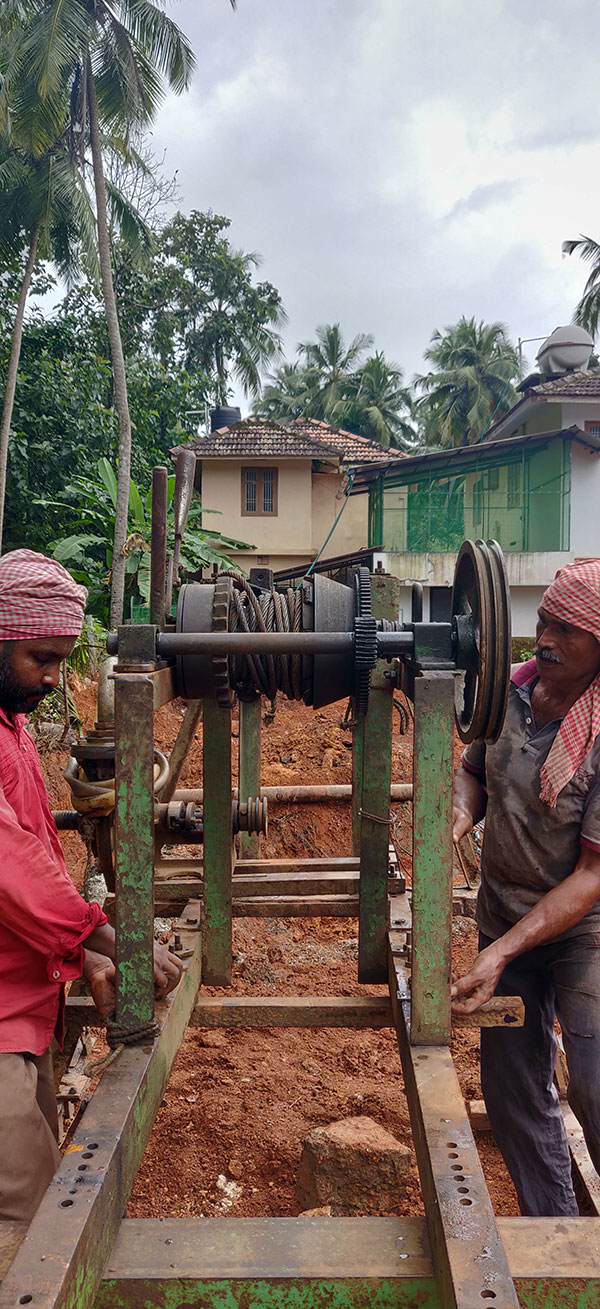 Step 10. The small equipment to the lower right is the drill box.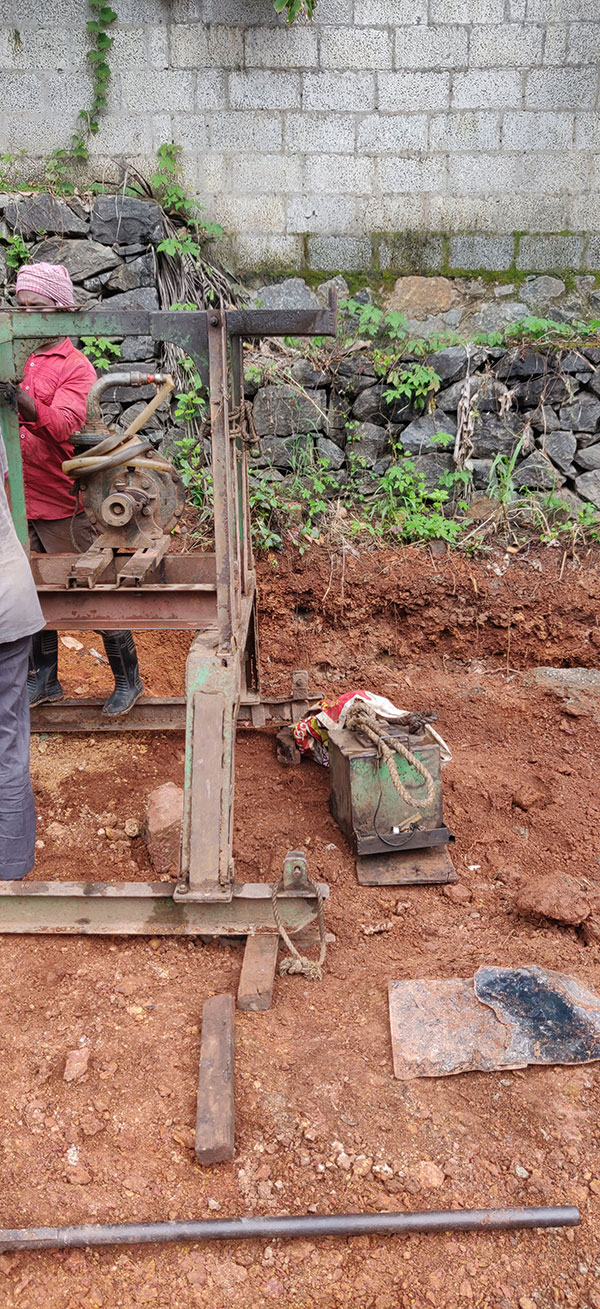 Step 11. Winch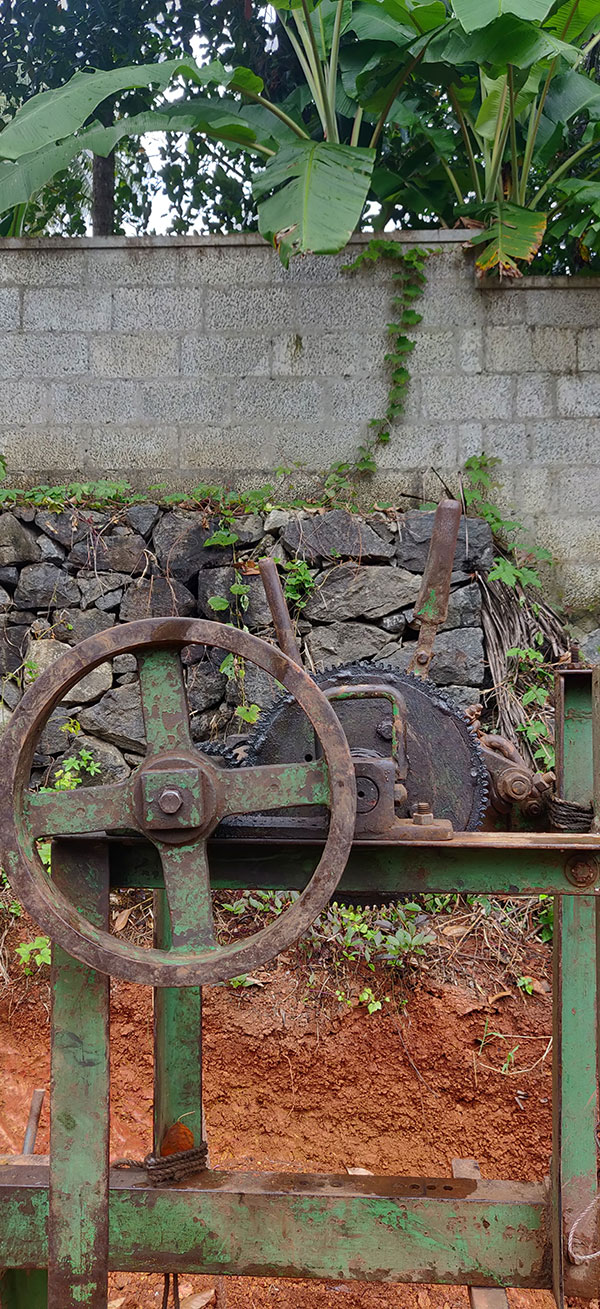 Step 12. Little bit of technology added - that's the diesel engine :)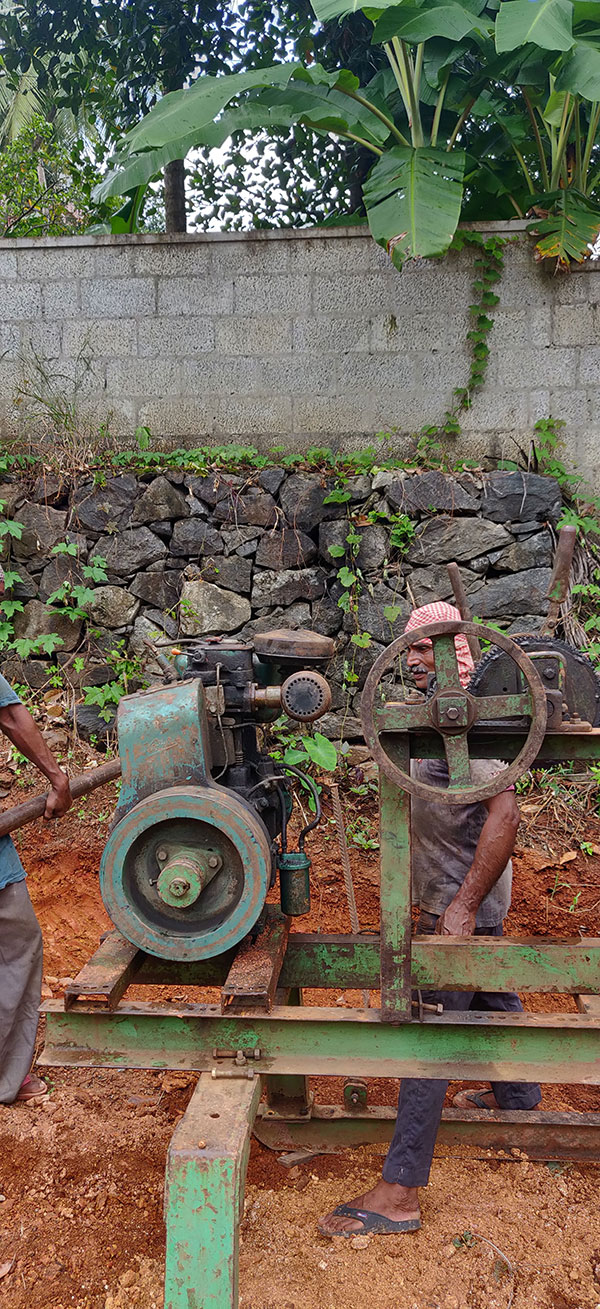 Step 13. Machine assembly - 80% completed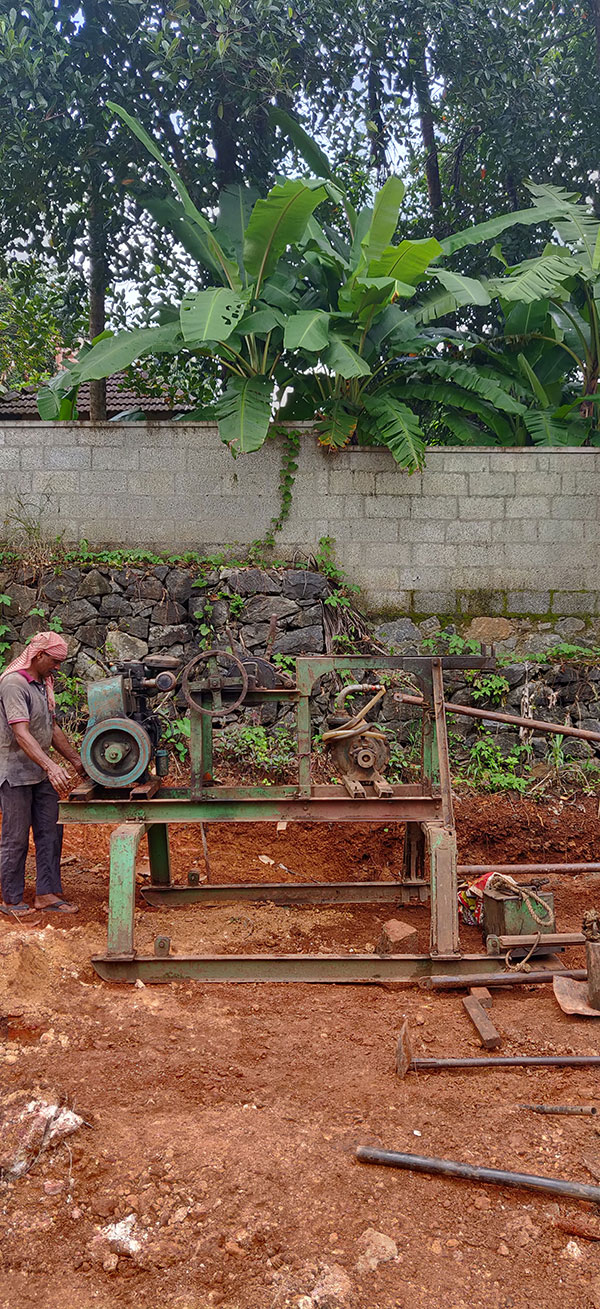 Step 14. Assembling the counter shaft.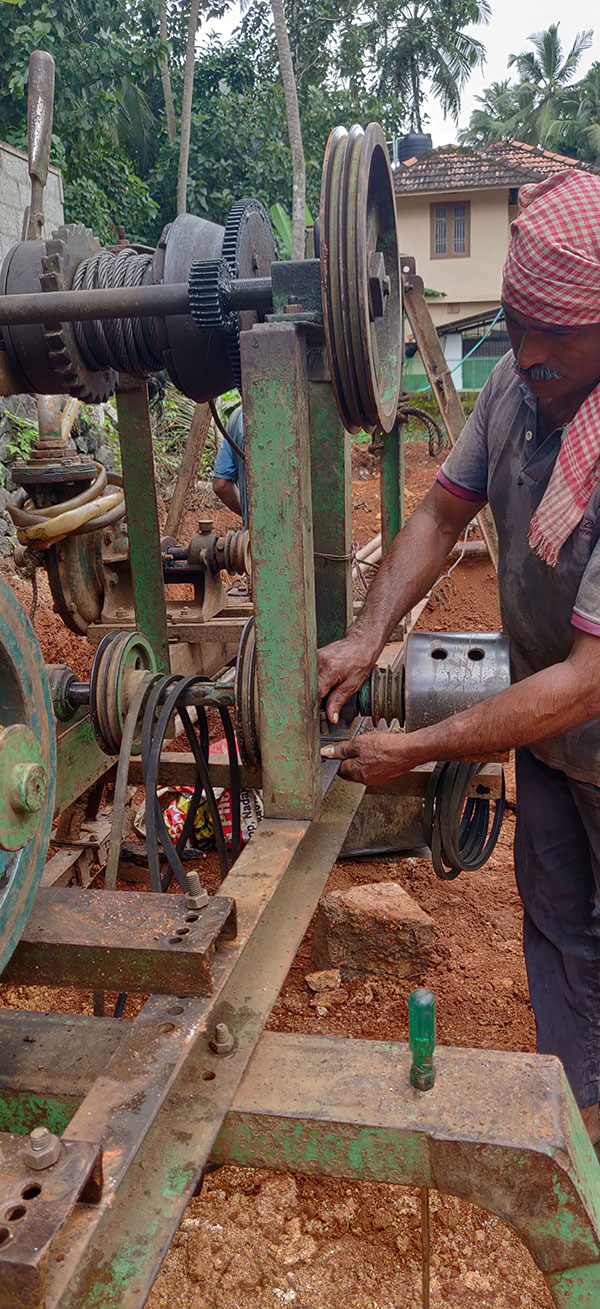 Step 15. Oiling kinetic junctions (scores a point for using architect lexicon )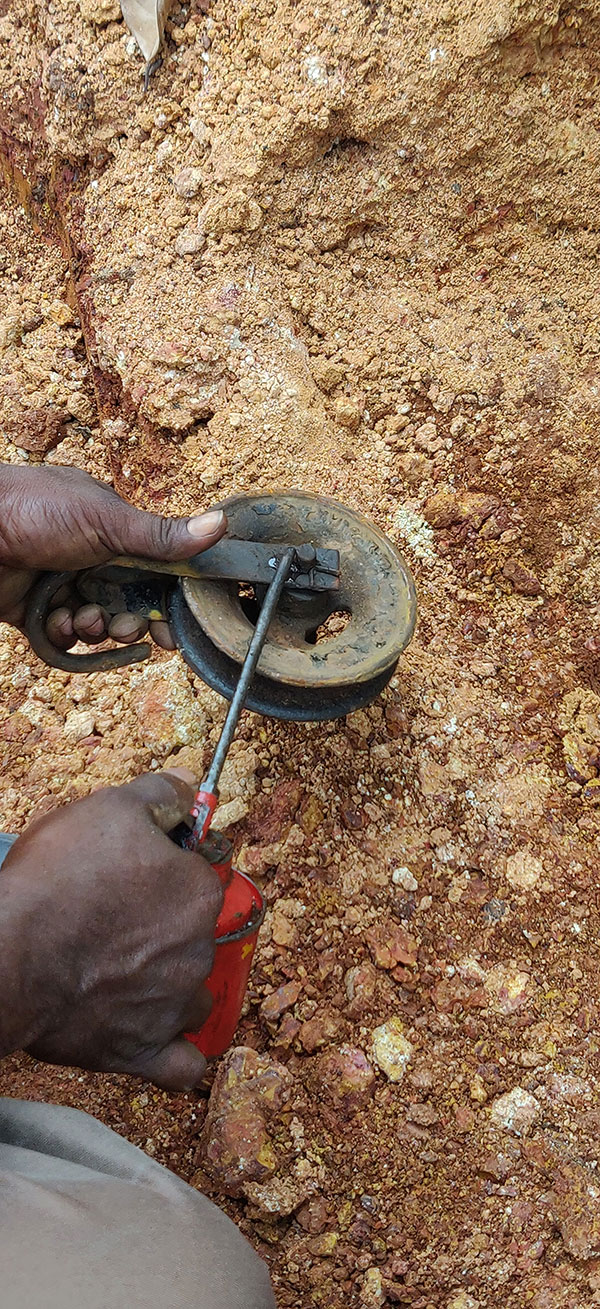 Step 16. 90%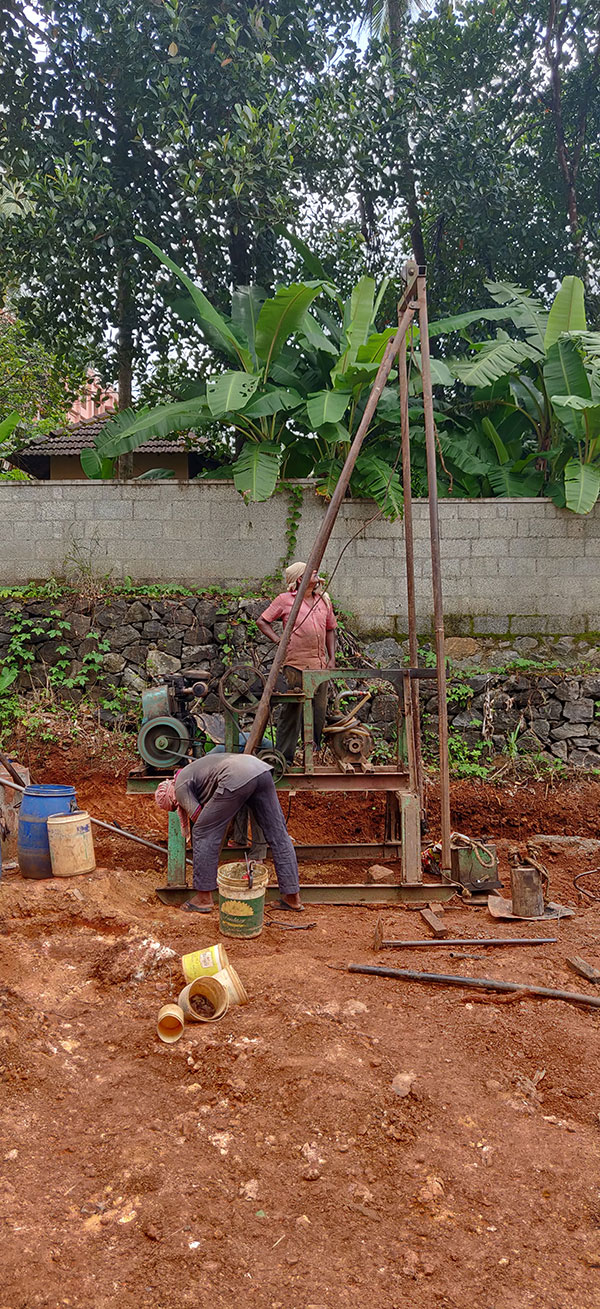 Step 17. Careful positioning of the spindle into the drill box.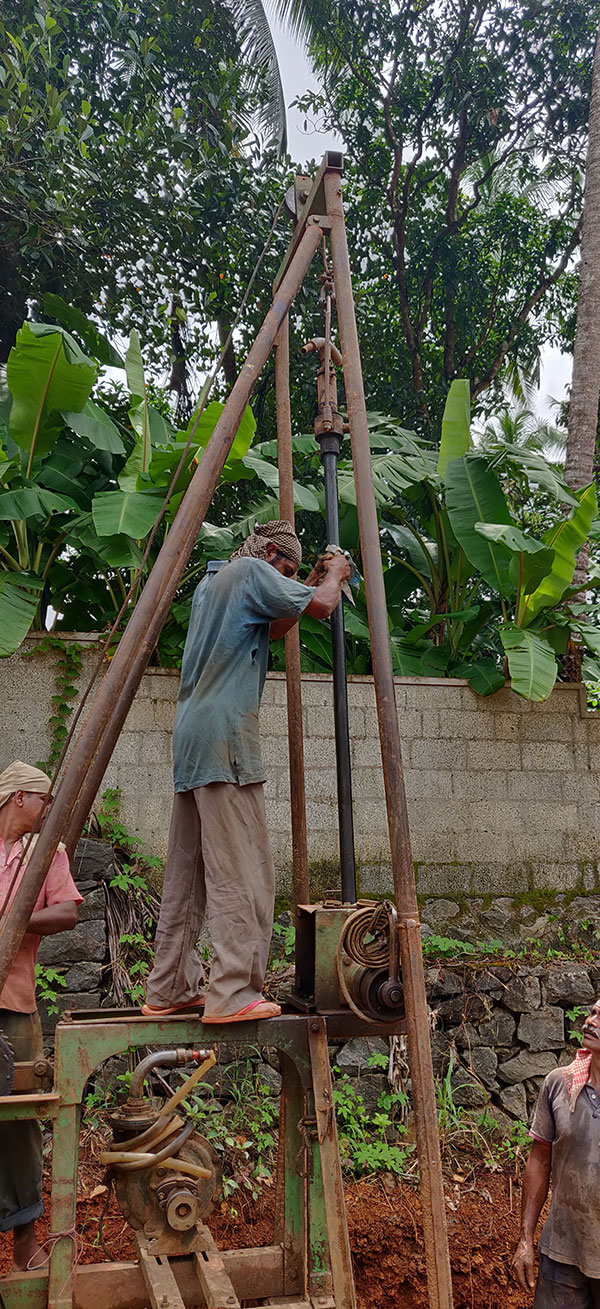 Step 18. Now we wait for the report!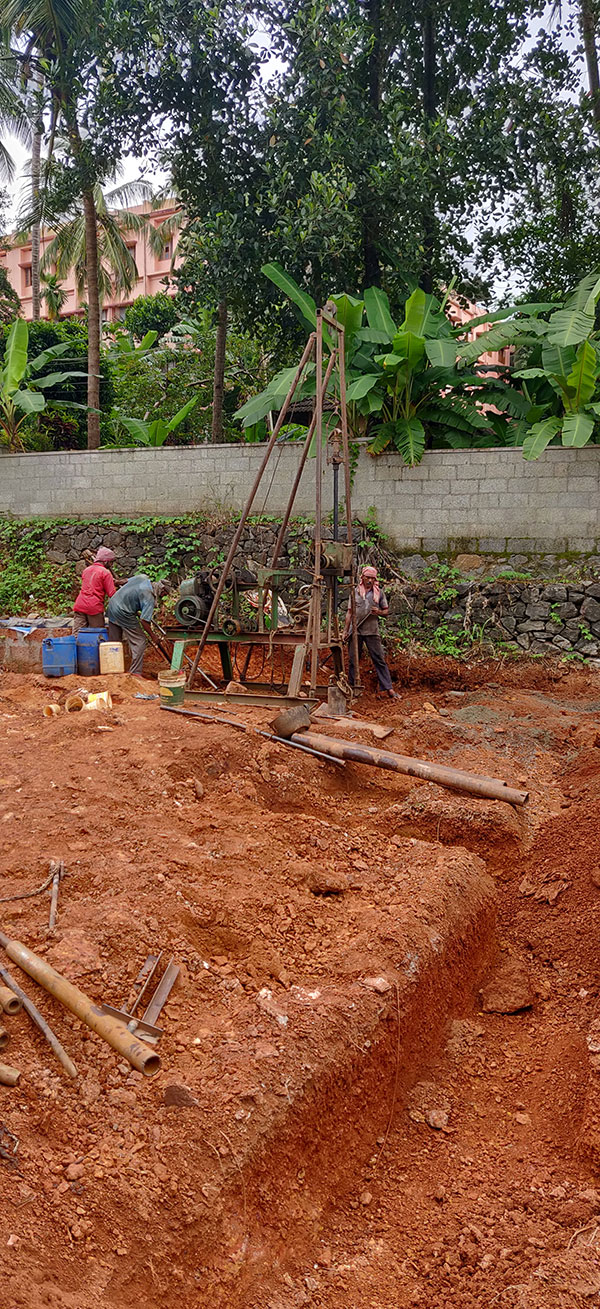 RELEVANCE OF THE TITLE. The above photographs were taken from one of our sites in Kozhikode, Kerala, where the whole structure was designed to rest on a simple rubble foundation based on the soil test we did on one part of the site and that wasn't the case. The hard strata varied at different points in this case.
So my take on the whole process is EXPECT THE UNEXPECTED planning a schedule always won't work - A NECESSARY SKILL/ STATE OF MIND REQUIRED FOR AN ARCHITECT